Document your service delivery
Add a service catalogue to your automatic inventory.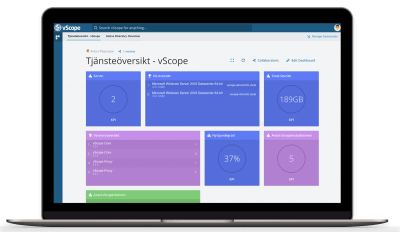 vScope Service Mapping
All of your services, their components and configurations.
Connect IT components to a service with an easy drag-and-drop function

Gain an overview of users and permissions

Document integrations and system dependencies

Based on automatic inventory
Put your IT environment into context
Automatic inventory helps you keep information updated.
Create a services catalogue
Explore your IT and connect components to services.
Map dependencies
Gain an overview of dependencies between components, users, integrations and other services.
Built for the whole team
Collaborate with your colleagues, all on the same platform.
Track sensitive data
Identify and follow services and components that contain sensitive data.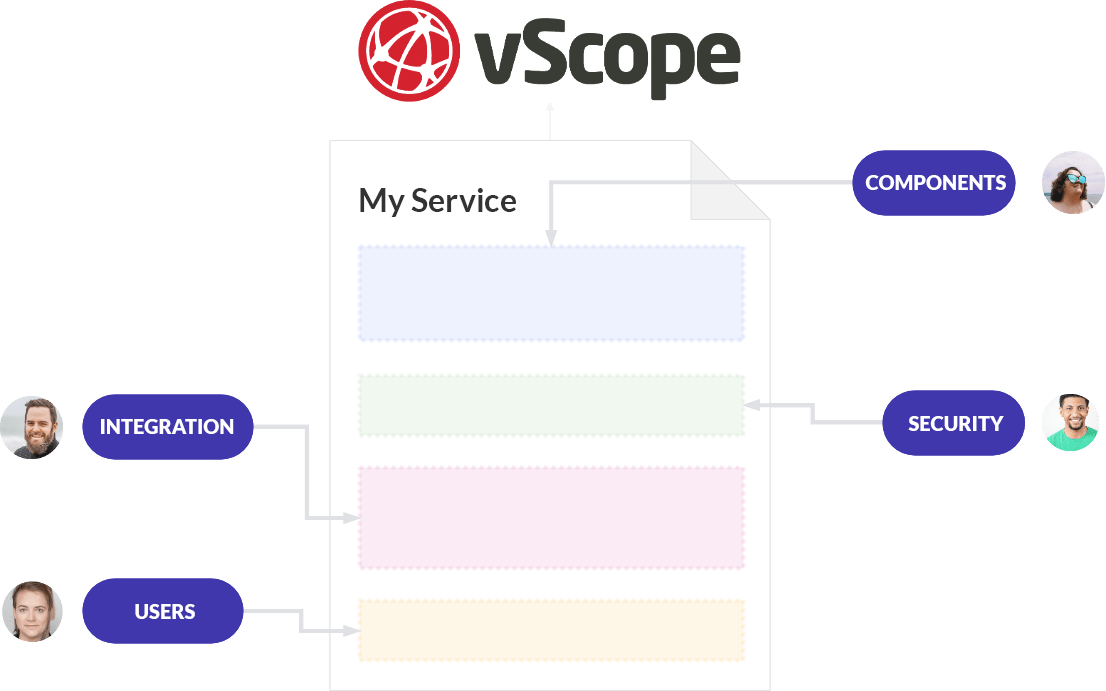 Why vScope Service Mapping?

Always relevant
Your service catalogue is automatically updated on a daily basis with the most recent information.

Simple
Simply create a service catalogue without any pre-requisite technical knowledge.

Full overview
An organized overview of all service components. From servers and storage to applications and users.

Templates
Use templates to document a service in line with industry standards.

Let's get started
Take vScope for a test drive!