Tailored pricing
Flexible pricing model based on the size of your IT environment. Unlimited users included.
Subscription-based

pricing.
Tailor it to your business needs.
1. What asset types do you want inventory and view in vScope? eg. servers, user accounts, databases.
2. Number of assets of each asset type, eg. up to 100 servers, 500 user accounts and 50 data bases.
3.
Subscription length

. Subscribe to vScope for three, up to 36 months.
Full support is included in the subscription.
No starting costs or investments. No hidden fees. No extra costs for additional users.
Psst. You can preview a custom subscription and estimate your price by creating a company profile at https://account.vscope.net/register.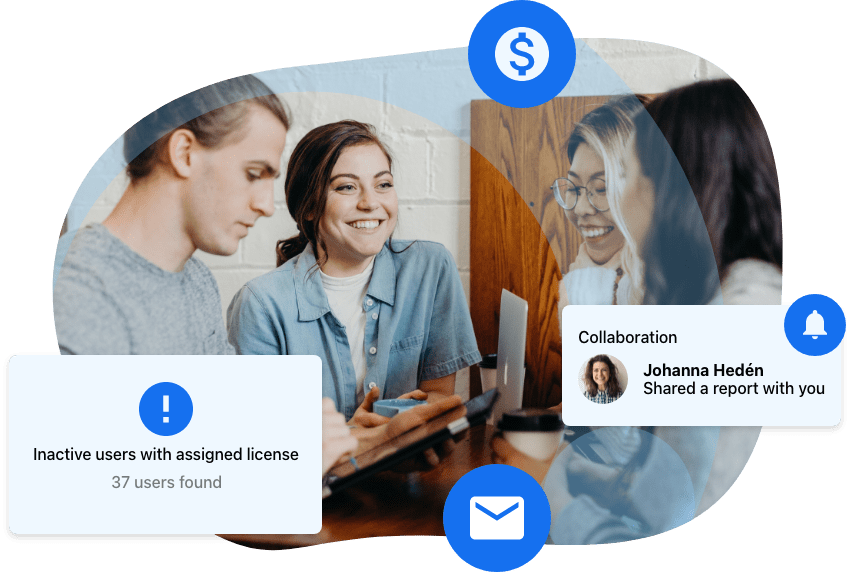 Top-rated

by our customers.


This is what they say…
Easy to set up Multiple Data Sources (On-prem, Cloud, AD, VMs, Physical machines etc) Easily integrated with AD Good overview Out of the box Dashboards Customizable to fulfill all your needs Reporting Services Service Cards Great support and onboarding process.
Marko, Global IT Operations Manager
It's very fast, the possibilities with all available data is almost endless. The support is both very quick and they're overall very responsive to implementing new ideas and features.
Isak, IT Technician
It's easy to generate reports to collaborate with different parts of the organization. Reports that we did manually we can have updated daily and always have ready to share with management or other interested parties.
Michael, IT Manager
Subscribe to our Newsletter
Let us keep you posted on product updates, news, and market insights that help you build a more productive organization.