Quick and easy IT reporting
– Based on IT inventory & Network Discovery
Collect, structure, and share valuable insights about your IT environment.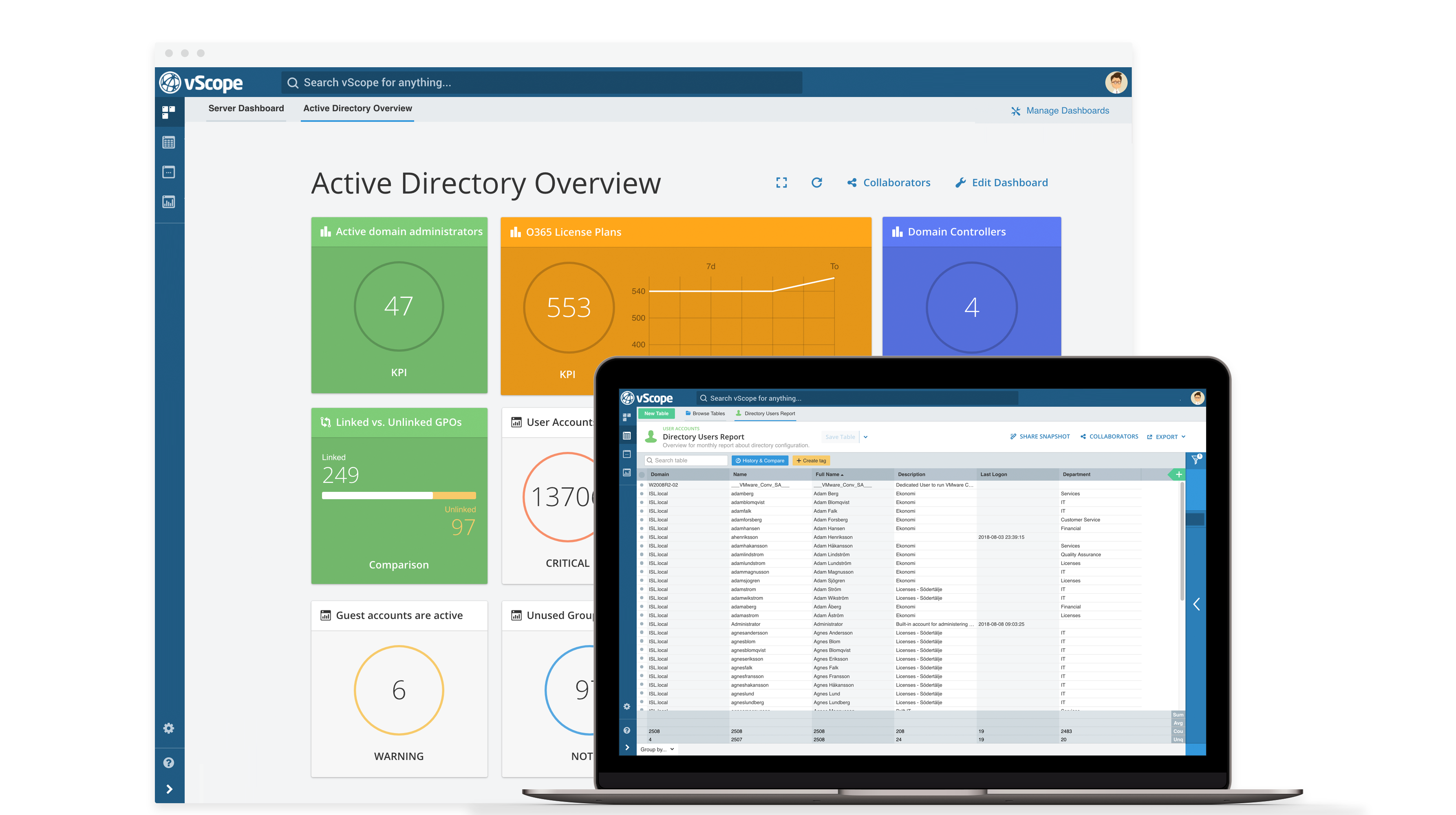 Search for anything
TAKE CONTROL
A search engine for your IT

Zoom in from holistic to detailed views

Information from all systems in one place
Smooth reporting
SAVE TIME
Out-of-the-box reports & insights, always available

Relevant and up-to-date IT reports

Fully customizable
For any team
SHARE & COLLABORATE
Unlimited information sharing

Schedule exports and follow-ups

Reports relevant for everyone in the organization
30+ Integrations & Connectors
vScope automatically collects information from data sources and devices on the network.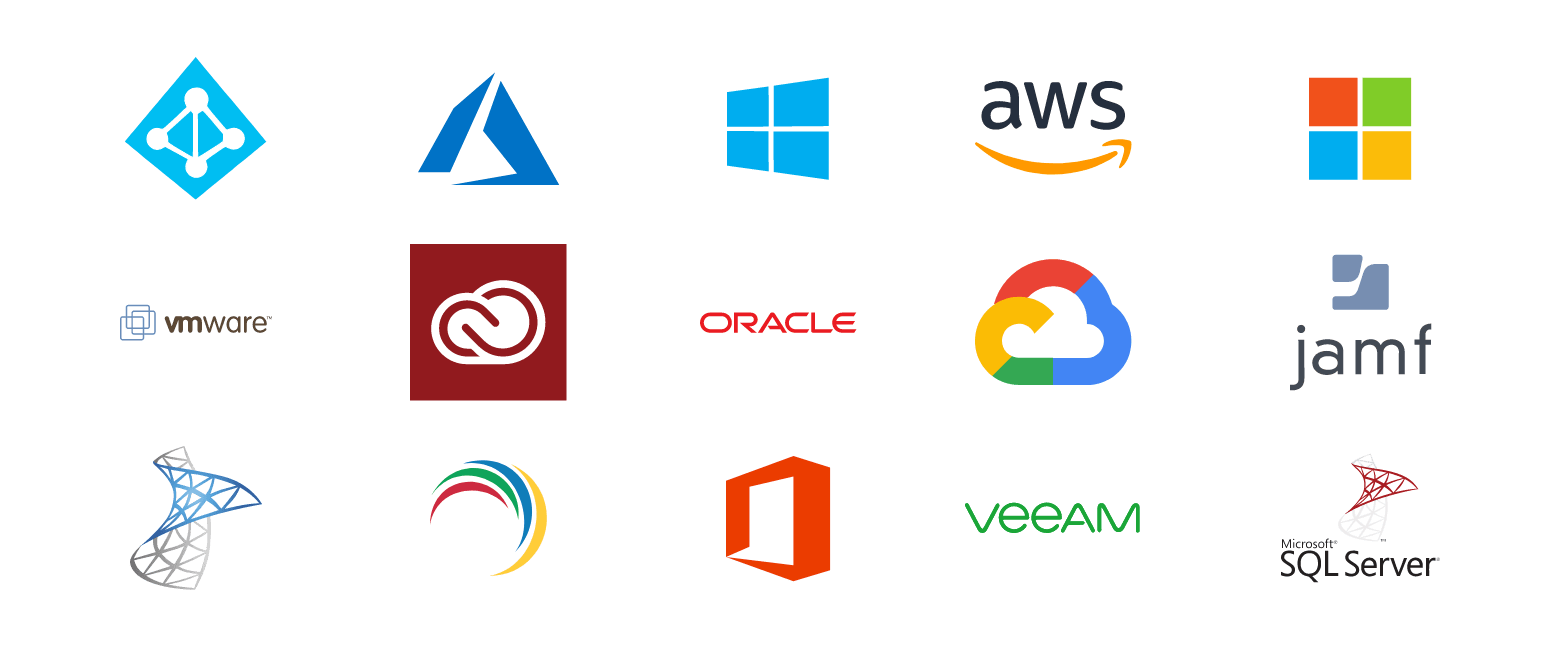 Easy to start
No time consuming meetings or expensive implementation plan needed. Get started in less than an hour.

We've got you
The team behind vScope is always there to support you.

Flexible pricing
vScope is a subscription-based service and has no sign up fee. Pricing is based on your size and needs.

Secure
Installs in your data center so your data stays with you.