Search and navigate
Explore IT from a service perspective.
Map dependencies
Unveil and understand complex dependencies between assets and IT services.
Designed for teams
Collaborate with your colleagues, all on the same platform.
Custom layouts
Use templates to standardize IT service documentation.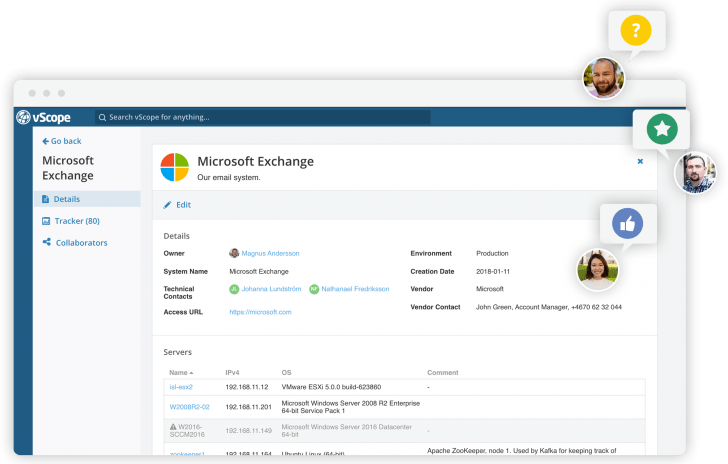 30+ Integrations & Connectors
vScope automatically collects information from data sources and devices on the network.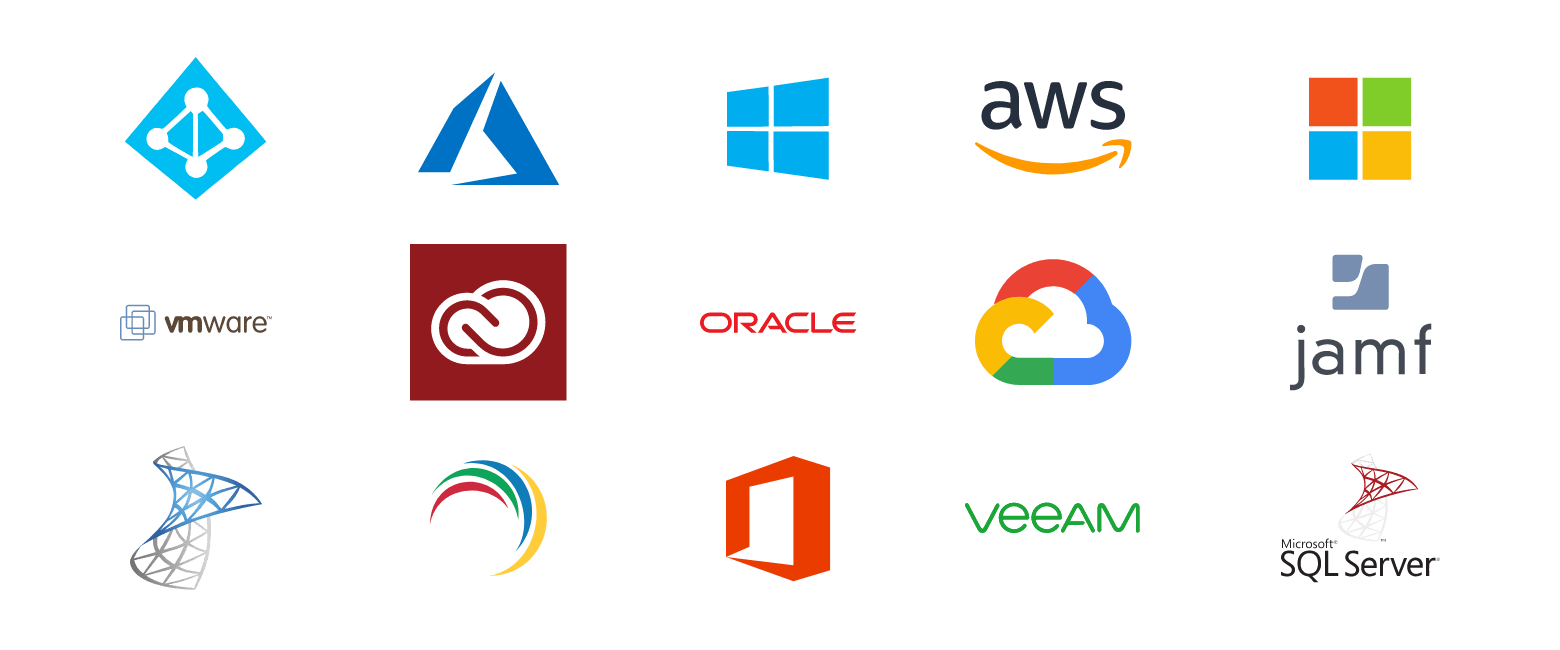 (1)
Connect
Connect vScope to any data source in your IT environment. Network discovery is also an option.
(2)
Collect
vScope automatically inventories data sources and discovers assets on your network.
(3)
Link
Assets and data across data sources are automatically linked by vScope.
(4)
Explore
Track, discover, and explore your IT environment. Reports, insights , and dashboards are easily shared with anyone in your organization.