Search and navigate
Explore IT from a service perspective.
Map dependencies
Unveil and understand complex dependencies between assets and IT services.
Designed for teams
Collaborate with your colleagues, all on the same platform.
Custom layouts
Use templates to standardize IT service documentation.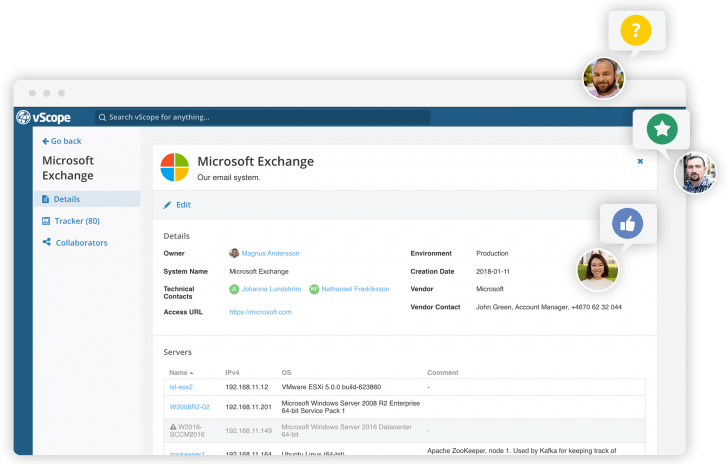 30+ Integrations & Connectors
vScope automatically collects information from data sources and devices on the network.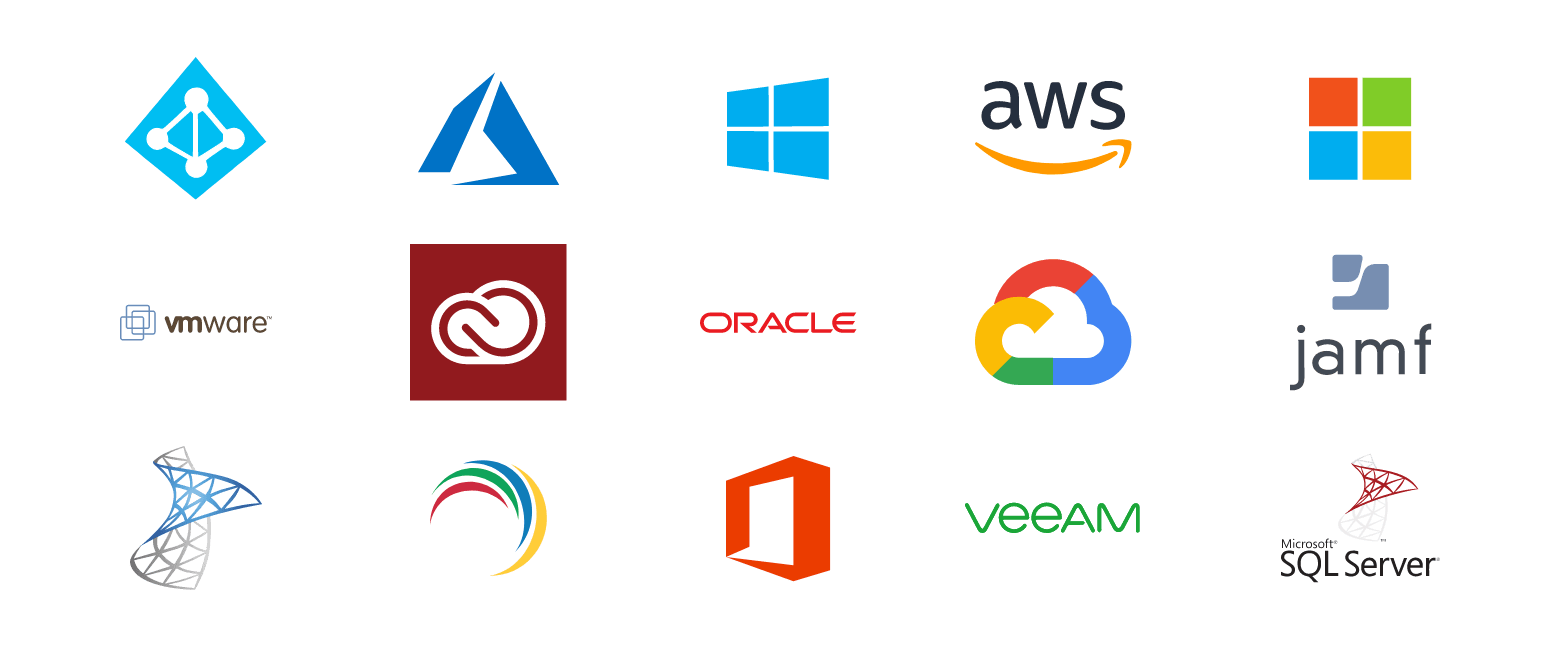 (1)
Connect
Connect vScope to any data source in your IT environment. Network discovery is also an option.
(2)
Collect
vScope automatically inventories data sources and discovers assets on your network.
(3)
Link
Assets and data across data sources are automatically linked by vScope.
(4)
Explore
Track, discover, and explore your IT environment. Reports, insights , and dashboards are easily shared with anyone in your organization.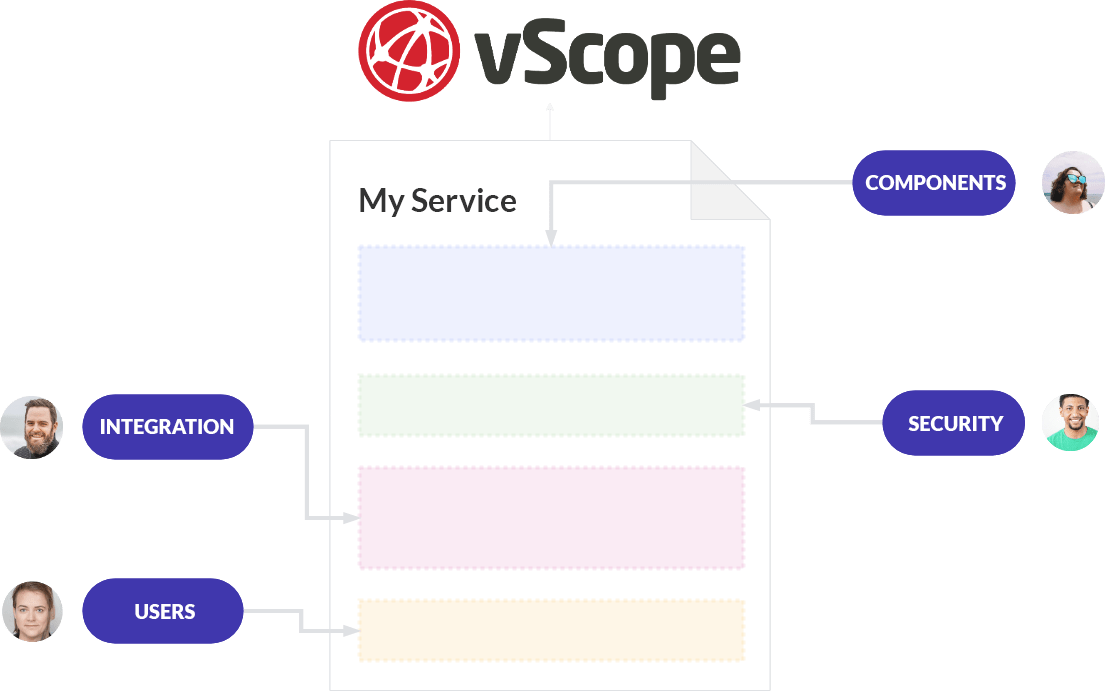 Frequently Asked Questions
How are IT services updated?
vScope Service Mapping is based on vScope Inventory & Reporting that automatically discovers, inventories and updates information about IT components in your network.
How can I try vScope?
You can evaluate vScope in a trial with us. Our product experts make sure you get the most out of your test period. Contact us and we'll tell you more!
How many users are included?
In a vScope subscription you can have as many user accounts as you'd like. Integrating vScope in your Active Directory gives you and your colleagues quick access to the service catalogue.