Import custom data to vScope
PUBLISHED 18 NOVEMBER 2019
Do you have notes about your servers, users or other IT components in multiple spreadsheets? Would you like to gather everything in one place so that every team member can access the same information at the same time?
The latest update of vScope offers very easy import of custom data such as comments and categories. The import automatically checks for duplicates and incomplete entries to ensure that the data added to vScope is of high quality.
Why import data to vScope?
Importing data helps you to migrate faster from manual spreadsheets to automatic, inventory based documentation.
Combining inventoried information with comments and notations from manual documentation allows for more customized reporting in vScope and puts components in better context for team members using vScope.
Example
Import "Location" from a server documentation in Sharepoint to servers inventoried by vScope.
Import "Warranty info" from a Excel spreadsheet to a laptop documentation to better overview life cycle management.
Import "Employee status" from HR system to user accounts inventoried from Active Directory, to find obsolete accounts.
Requirements
A vScope account with Administrator or Contribution privileges.
The data file for import must be in XLXS format.
How do I start import?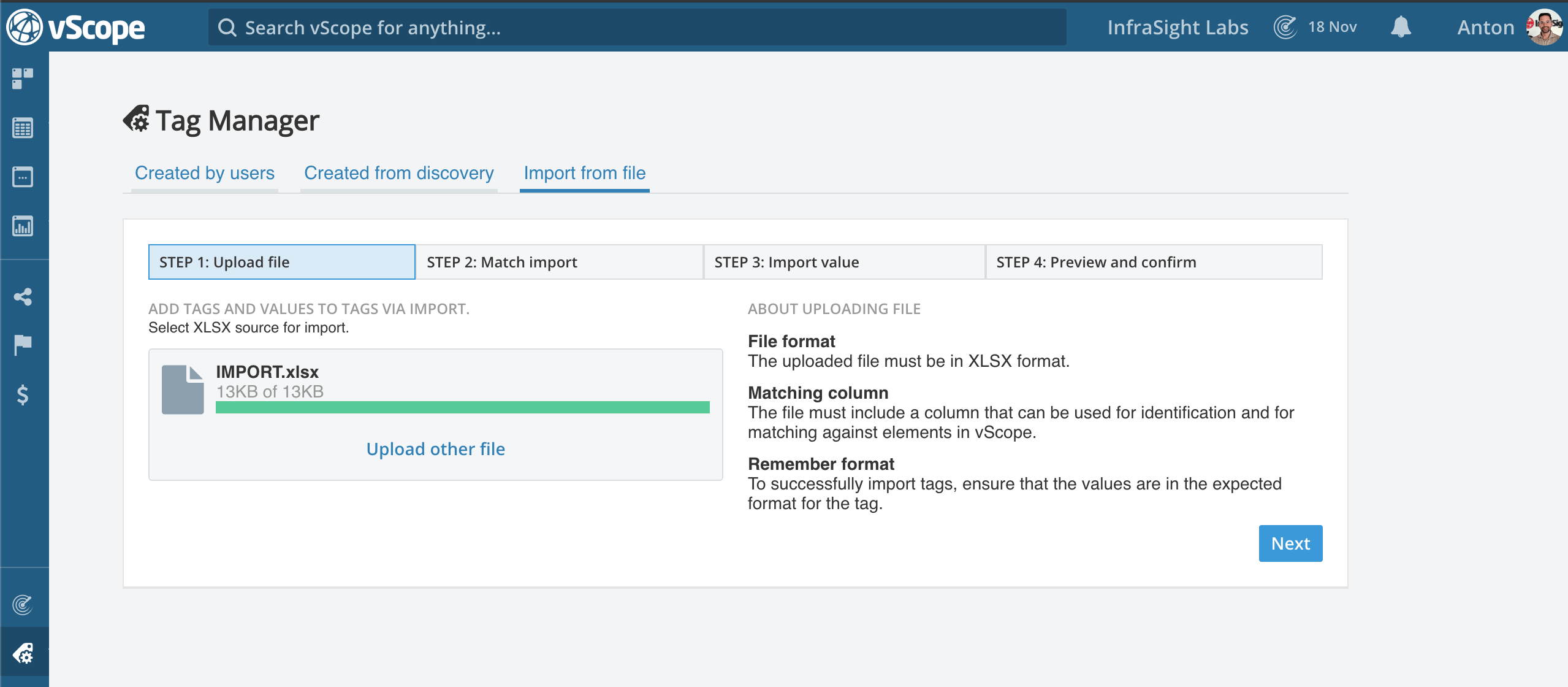 Use the new tab "Import from file" in Tag Manager to go to the tag import. Here is how to get started:
Select a file from the computer to upload
Select matching criteria (eg. username or server name)
Select column to import
Review and confirm the import
Done! Your will now be able to find the imported information as a column in a report.
You can also add it as a custom tag in Properties to quickly view the import on your components.
Further reading