Beginner's Guide: Part 8 of 9
Complete your documentation with comments
Sometimes you might want to complement a component with some information that's not available in any data source. For example you might wish to see the business unit a server or user account belongs to in vScope. Thankfully, you can do this within second on the properties page of any component.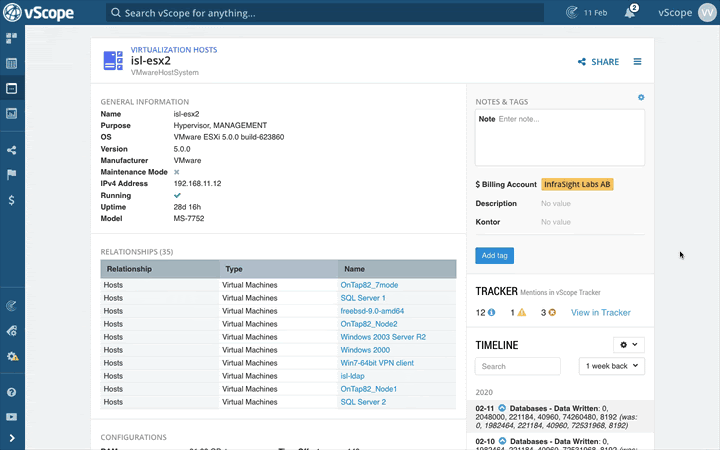 If you want to complement several components with additional information you can save time by using rule based tags or importing comments in bulk, press the links to learn more!
Travel back in time!
In the last and final part we'll be going through how you can view changes that have occured in your reports and on your components!