Beginner's Guide: Part 9 of 9
Traceability with History & Compare
Did you know that vScope tracks all changes that take place in your IT environment? You can employ this function to help you with, for example, AD change audits or quarterly reports.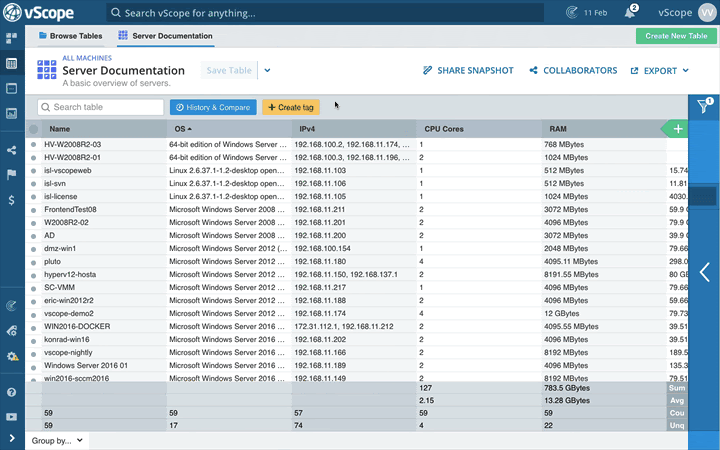 View historical changes in a table by clicking the History & Compare button or by expanding a widget on a dashboard to see how the value has changed over time. Learn how to utilize history in vScope to your advantage over at History & Changes – vScope.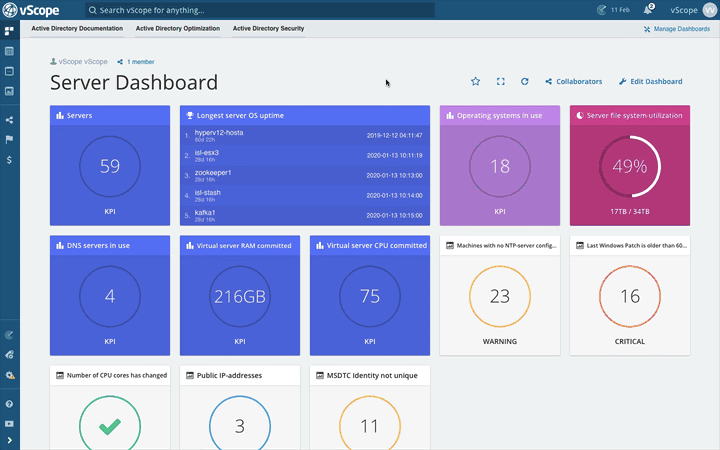 Congratulations you've now completed the Beginners Guide for vScope!
This was the last part of the Beginner's Guide for vScope. We hope that you feel ready to get started on your own!
Do not hesitate to contact us should you have any further questions or concerns. Our Customer Success team is pleased to offer you personal service, reach us at customersuccess@infrasightlabs.com.
Good luck!
The Team at InfraSight Labs