Beginner's Guide: Part 2 of 9
Search for the information you're looking for
Ever wished you could browse and explore your IT environment with the help of a search engine? The search bar in vScope lets you do exactly that! Search for your servers, user accounts or any other component that you're scanning with vScope.
The search bar can also be used to find pre built content in vScope. What happens if you search patch, optimization or Active Directory? Try it out and see what vScope has to offer in your field of interest.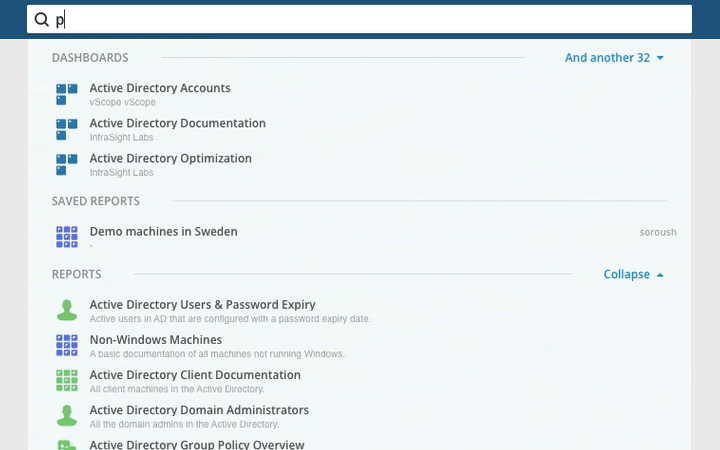 Get started with the ready-to-go content!
Move on to the next part of this guide and learn more about the ready-to-go content that comes with every vScope installation.