Beginner's Guide: Part 3 of 9
Content that does the job for you
vScope is filled with ready-to-go dashboards and reports that help you quickly get the information you're looking for. Spend your time consuming information insted of trying to find it.
How about you try the "Active Guest Users in Azure AD" report in Browse Tables to find guest accounts in your Azure AD. Maybe infrastructure is your thing, in that case try utilizing the "Server Overview" dashboard in Manage Dashboards to learn more about your server environment!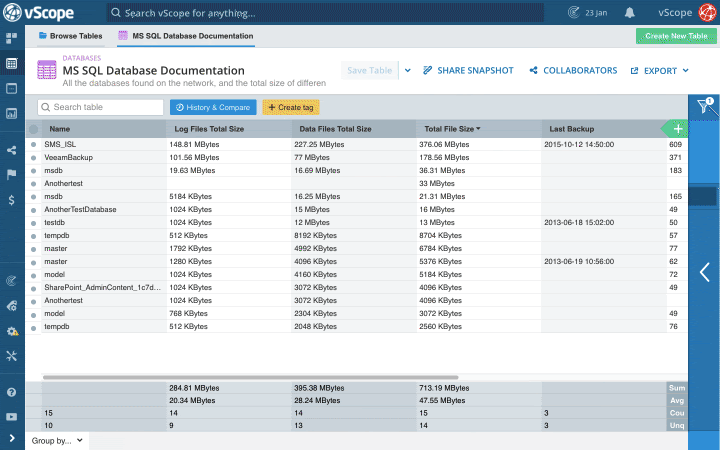 Do note that content is continuously added to vScope, so if you're interested in staying up-to-date with all the new content being released head on over to Report Packs – vScope, where you can learn more about the different dashboards, their underlying reports and tracker cases.
Start building & adapting reports!
Move on to the next part of this guide and learn more about how reports work in vScope.