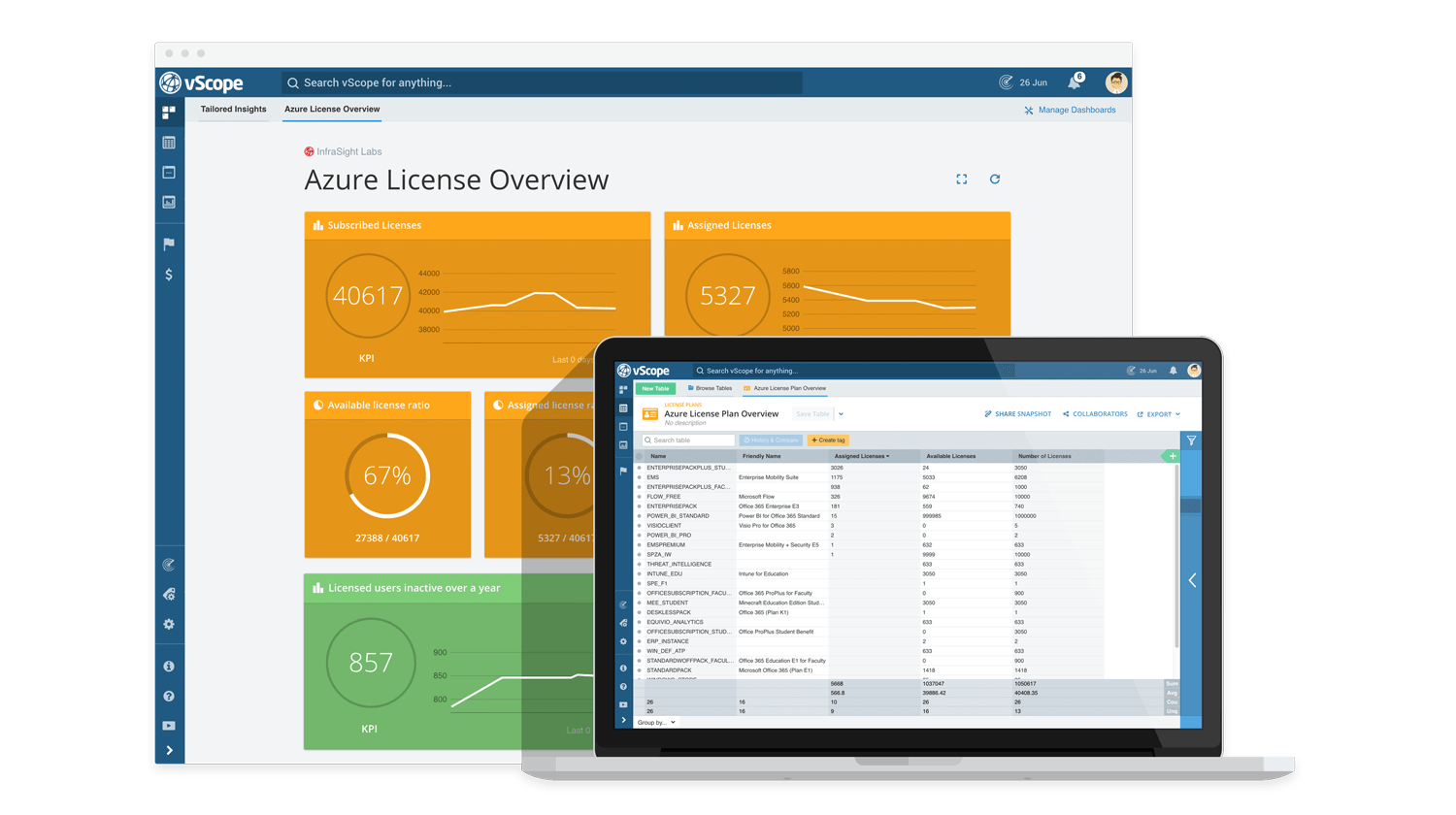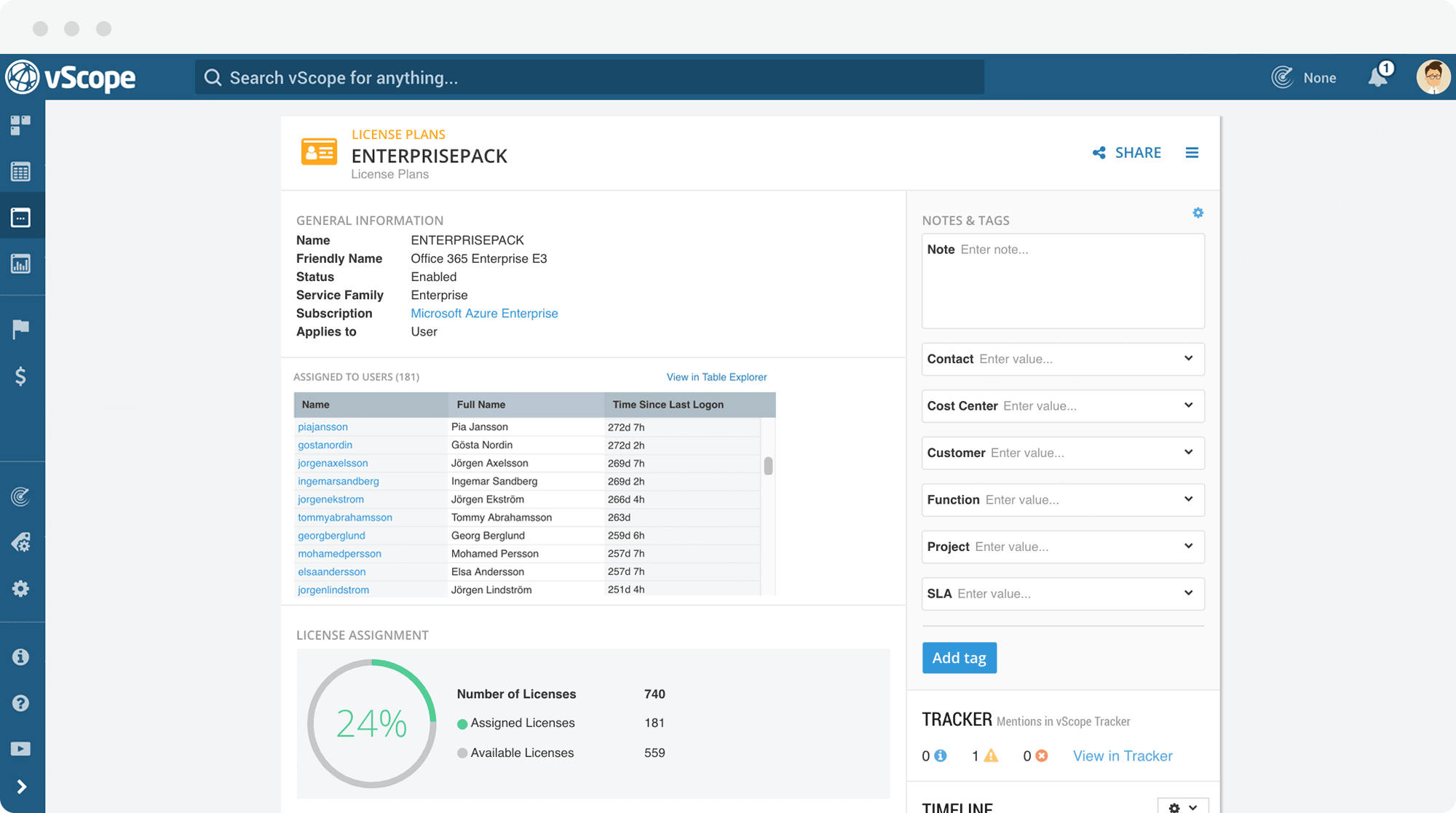 Out-of-the-box reports about Azure licensing
Instant access to reports about Office E1, E3, E5 or any other license plan in Azure.
Drill-down with the full user information
Get the full picture of your license assignments using user account information from the Active Directory.
Find obsolete resources and save money
Quickly list unused license plans and user accounts to lower your overall Azure cloud spend.
Built-in reports – easy to access
Leverage from automatic reports about Azure cloud spend without accessing the Azure portal.
What is included?
vScope is your go-to-place for all you need to know to optimize Azure Cloud Spend.
Azure Subscription Information

License Plans and Assignments

Service Plans and Accessibility
Suggestions for Lowered Azure Cloud Spend

Matched with On-Prem Active Directory

Historical Traceability
Subscribe to our Newsletter
Let us keep you posted on product updates, news, and market insights that help you build a more productive organization.