COMBINE DATA FROM MULTIPLE PLATFORMS




BENEFITS
Relationships automatically mapped
Don't waste time on manually updating information or mapping relationships. vScope automate this process with its powerful database engine.
Put client data in context
Integrated on the vScope platform, client data becomes a part of your organization's dedicated IT-library.
Take the insights elsewhere
Integrate vScope's data collection engine in existing CMDBs or HelpDesks and make use of the data elsewhere.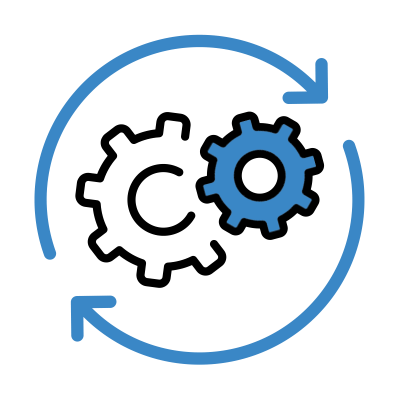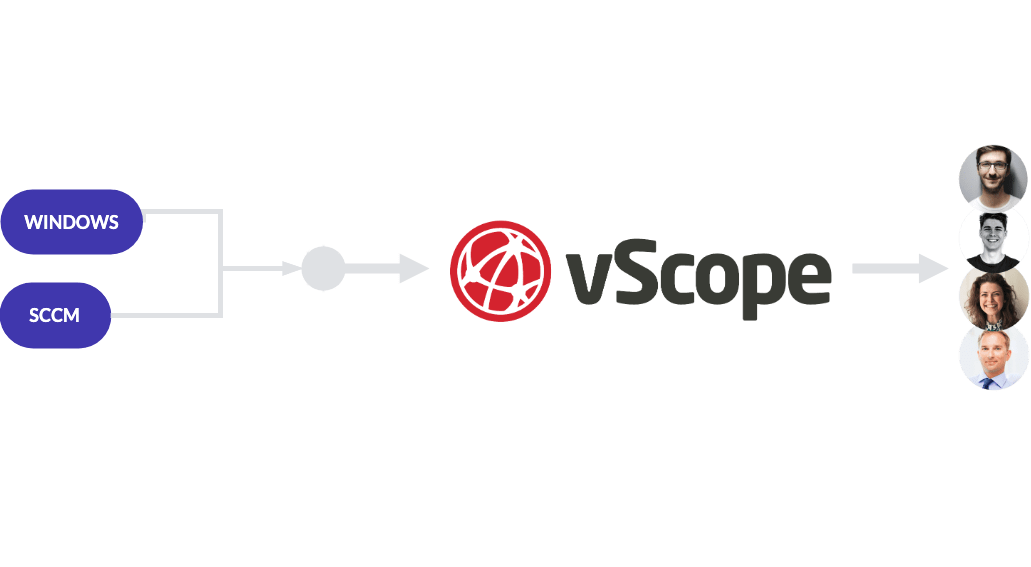 USE CASE
Application inventory
Set up custom alerts and let vScope highlight any unwanted applications showing up on end-point devices.
Security – Find all local administrators
Collect information about all local user accounts on client computers to build reports and alerts about unwanted administrators.
Track warranty and service
Build customized warranty reports to initiate and follow up on replacement projects.
Full application inventory of all clients

Bundled reports about warranty and services

Powerful inventory features that also includes connected USB devices or monitors

Historical traceability to list any changes that occurs
Customize alerts to get notified about clients with an outdated or a non-existing antivirus

Track licensing limits and ensure compliance

Get notified whenever new clients pops up on the network

Full list of every operating system discovered, including Windows, Linux and Unix
Applied Group Policies
Connected USB devices
Filesystem usage
Installed applications
Local Users
Local HDDs
MAC address
OS product keys
Running services
Windows updates
And 100+ more
Active Local user accounts
Antivirus is missing
Critical Adobe Flash Vulnerability
Detected USB-devices has changed
Group policy has changed
Local administrator accounts named Administrator
Machines with no active user
Old BIOS found
Software with security issues listed
Windows Update detection error
And 100+ more