What's new in vScope
Check out a few features that help you improve reporting and collaboration across your organization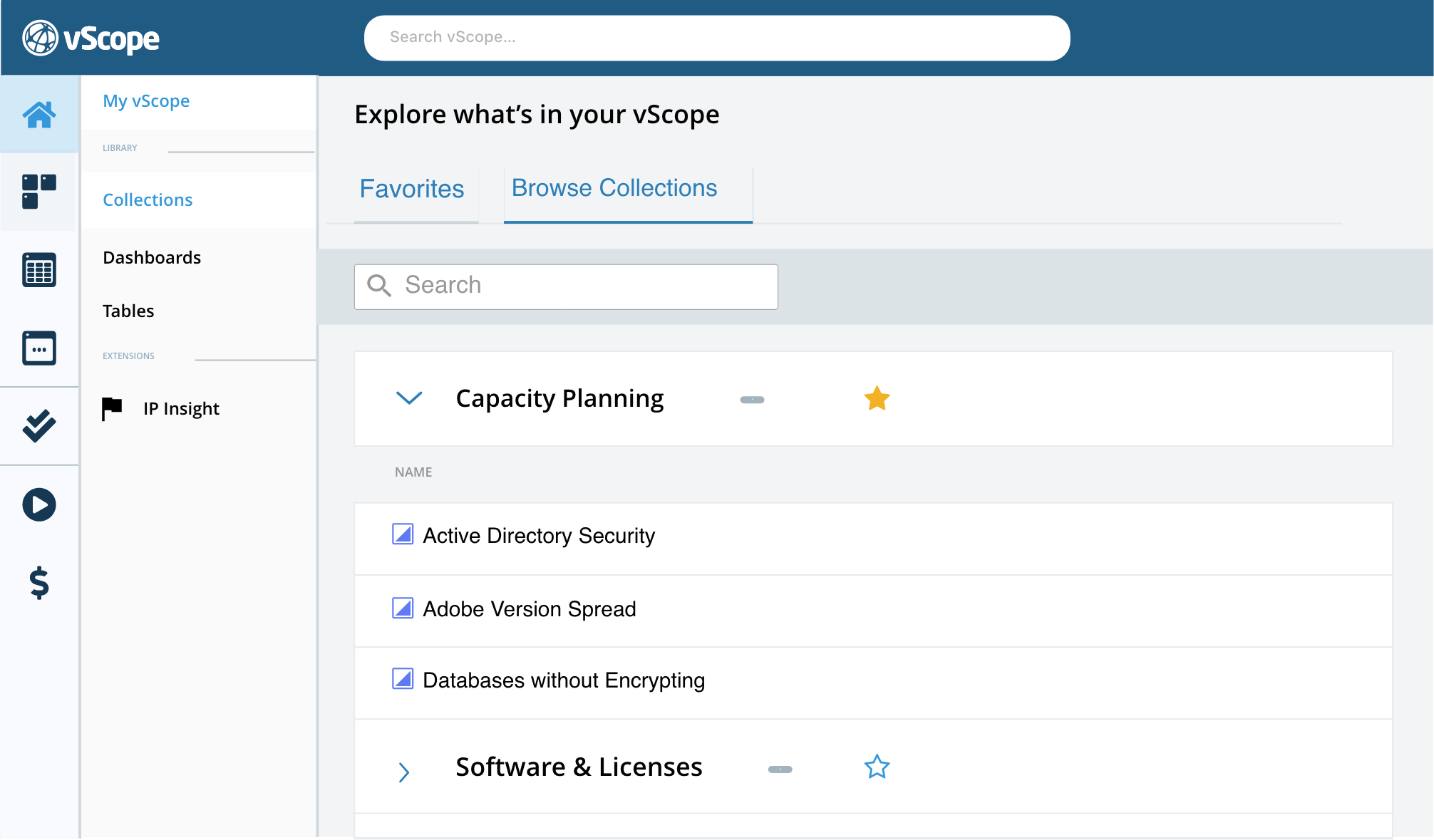 OVERVIEW
Browse what's in your vScope
Explore bundled content in vScope, such as security reports and infrastructure documentation, or content created by you or your colleagues. vScope Library makes it convenient to overview, manage and share tables or dashboards.
CONTENT
Structure content in Collections
Use Collections to manage and categorize content. Collections are public, but only listed if you are a Collaborator of its content.
You can browse Collections managed by vScope to explore vScope's content based on use cases, eg. Security or Licensing. Or you can create your own Collections of content based on organizational unit or customer.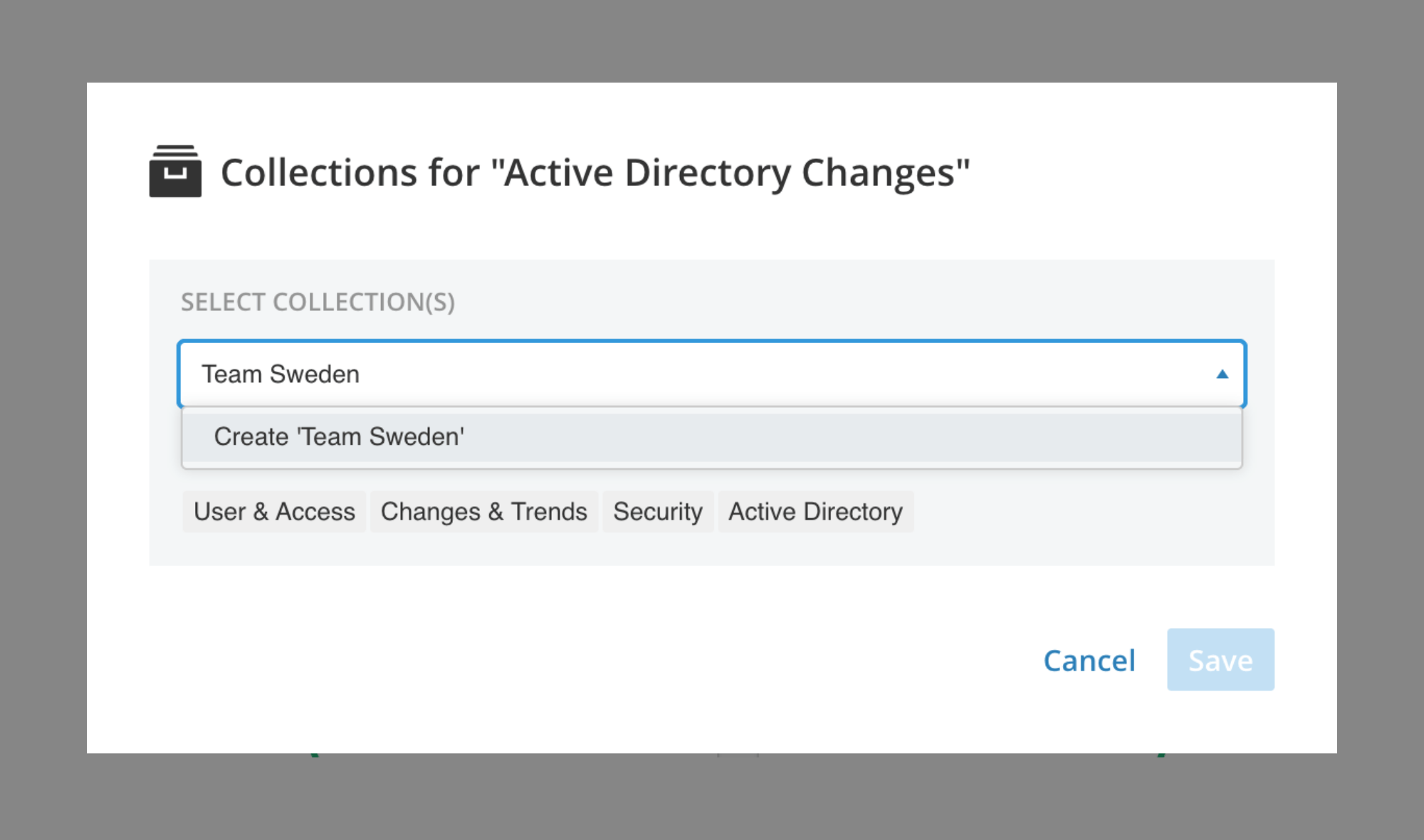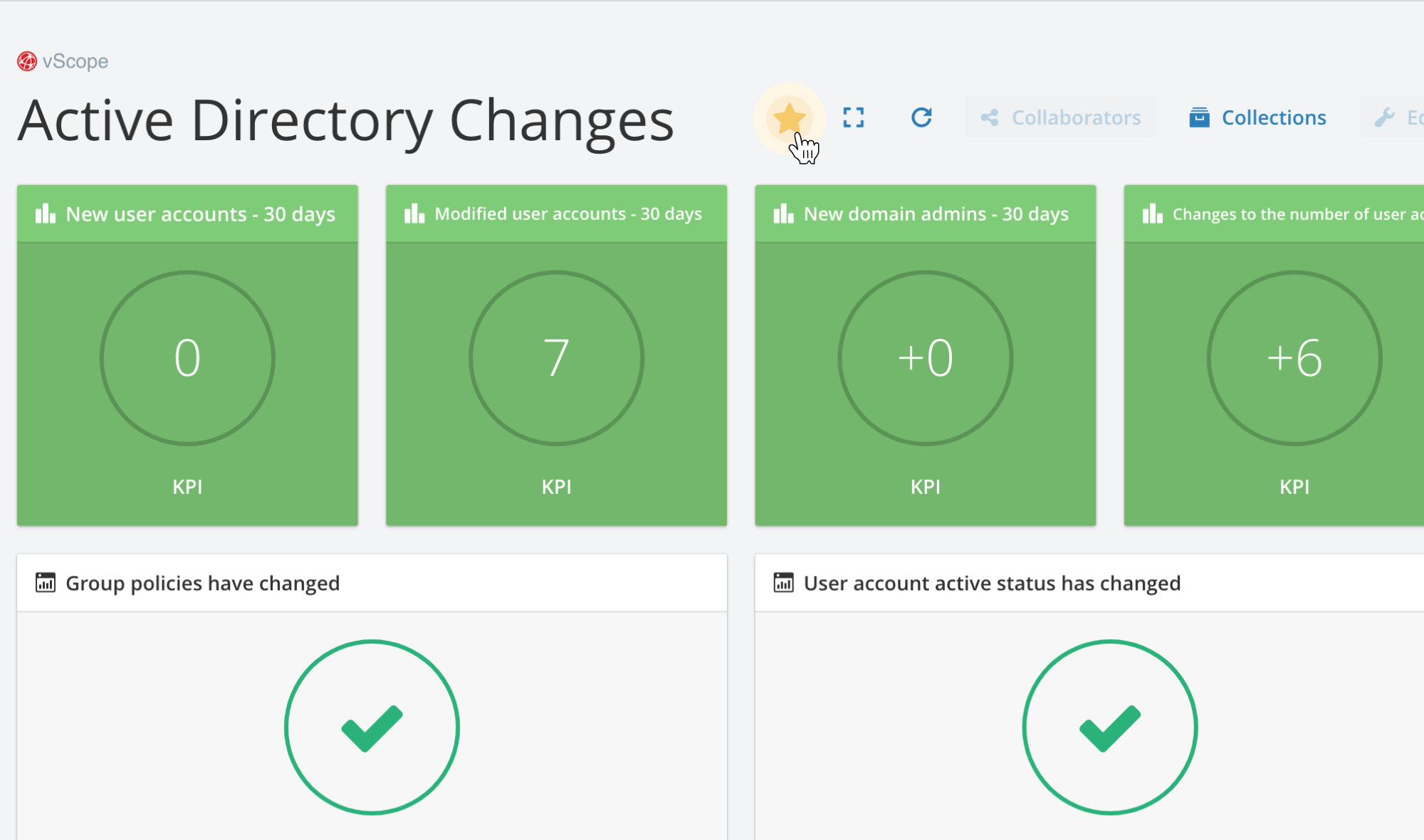 CUSTOMIZE
Highlight what's relevant to you
Whenever you find something of interest, hit the to add it to your favorites. You will always find the "favorite button" in Library, Dashboards and Table Explorer.
The content that you have favorited can be accessed directly in the top bar in Dashboards and Table Explorer.
NAVIGATION
Streamlined navigation for faster access
The navigation bar has been redesigned to make vScope easier to navigate. From now, you can find the Support and Online Resources buttons in the top-right corner.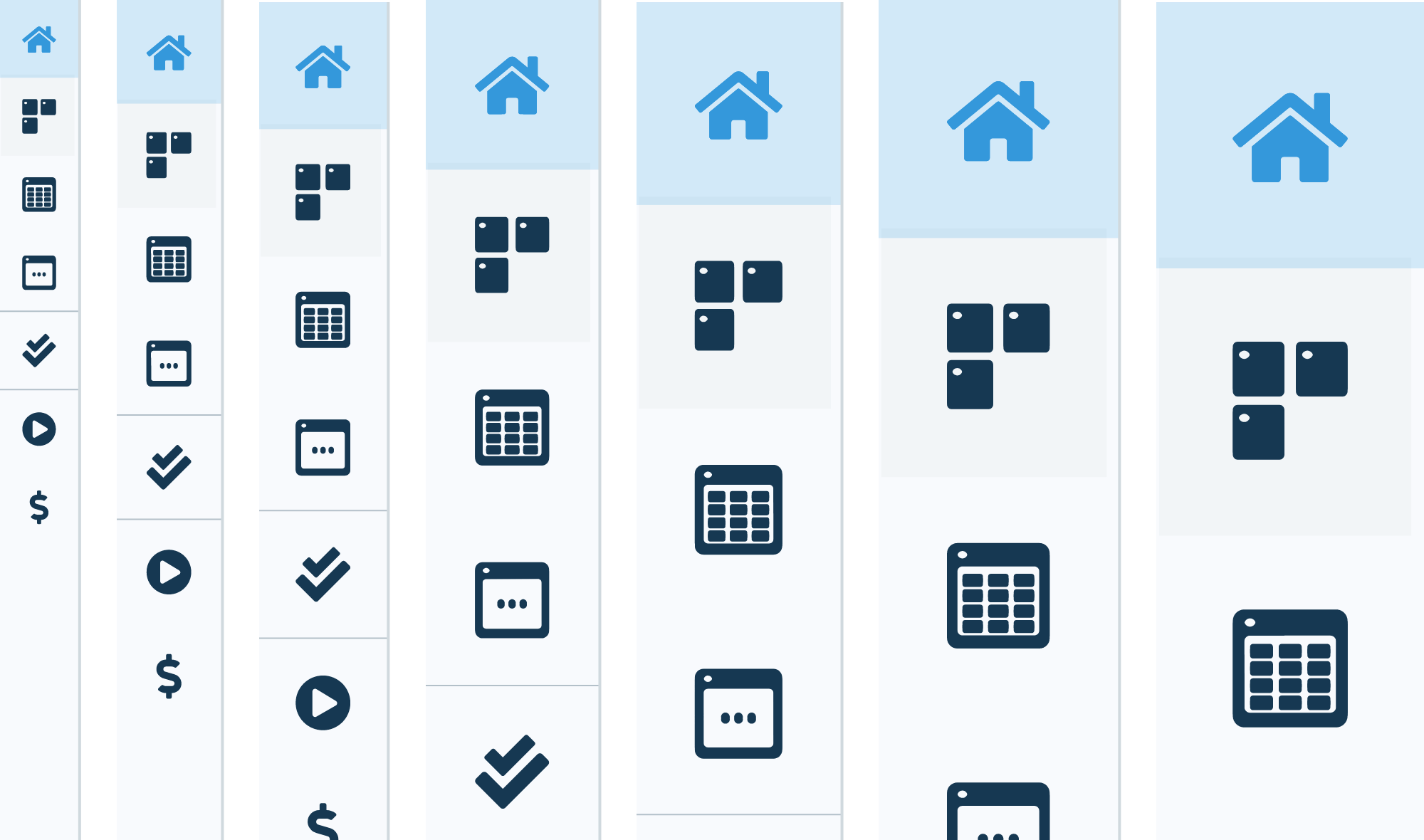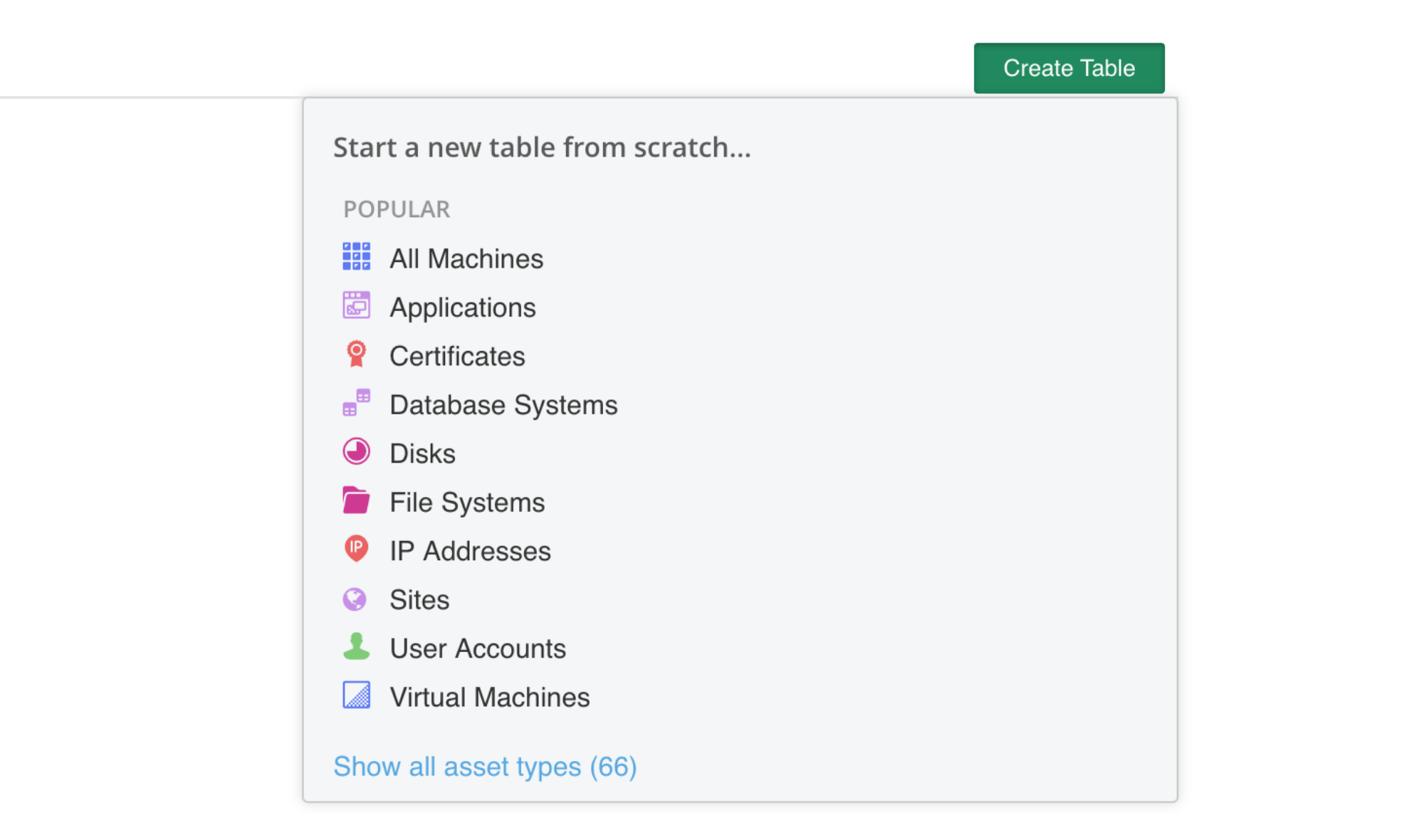 SUGGESTIONS
Create tables faster with suggested asset types
When creating a table, vScope will suggest your most frequently used asset types to help you faster get started creating tables. The suggested options are automatically updated and sorted based on your behaviour.