PRODUCT UPDATE
New content added to vScope
We are continuously adding and updating vScope with new content. This way, you will always have quick access to insights about your IT environment. You can find all content by either searching vScope or by browsing your vScope Library. Here is the latest content news, added in the latest update of vScope.
💡 Did you know… You can create copies of bundled content. For tables, choose to "Save as copy". For Dashboards, click the copy button.
New Nutanix content added to vScope
Get an overview of your Nutanix assets with the new dashboard Nutanix Overview. This includes all necessary information about your nodes, clusters, and Nutanix VMs.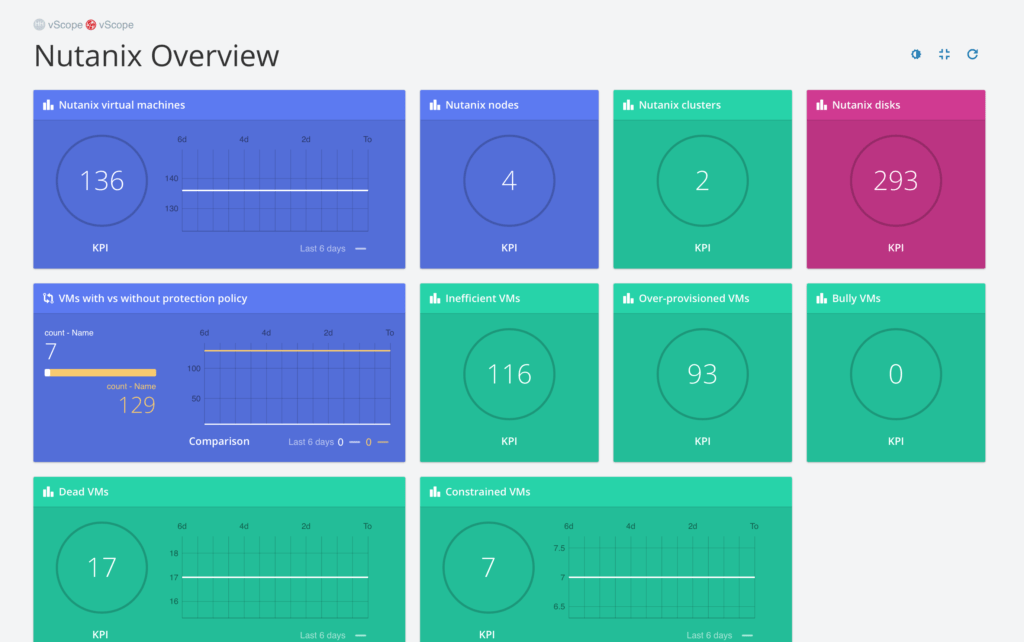 Microsoft 365 Defender overview
With the new content Microsoft 365 Defender Overview you can access valuable information concerning defender devices, including insights about exposure level, risk score status and device age.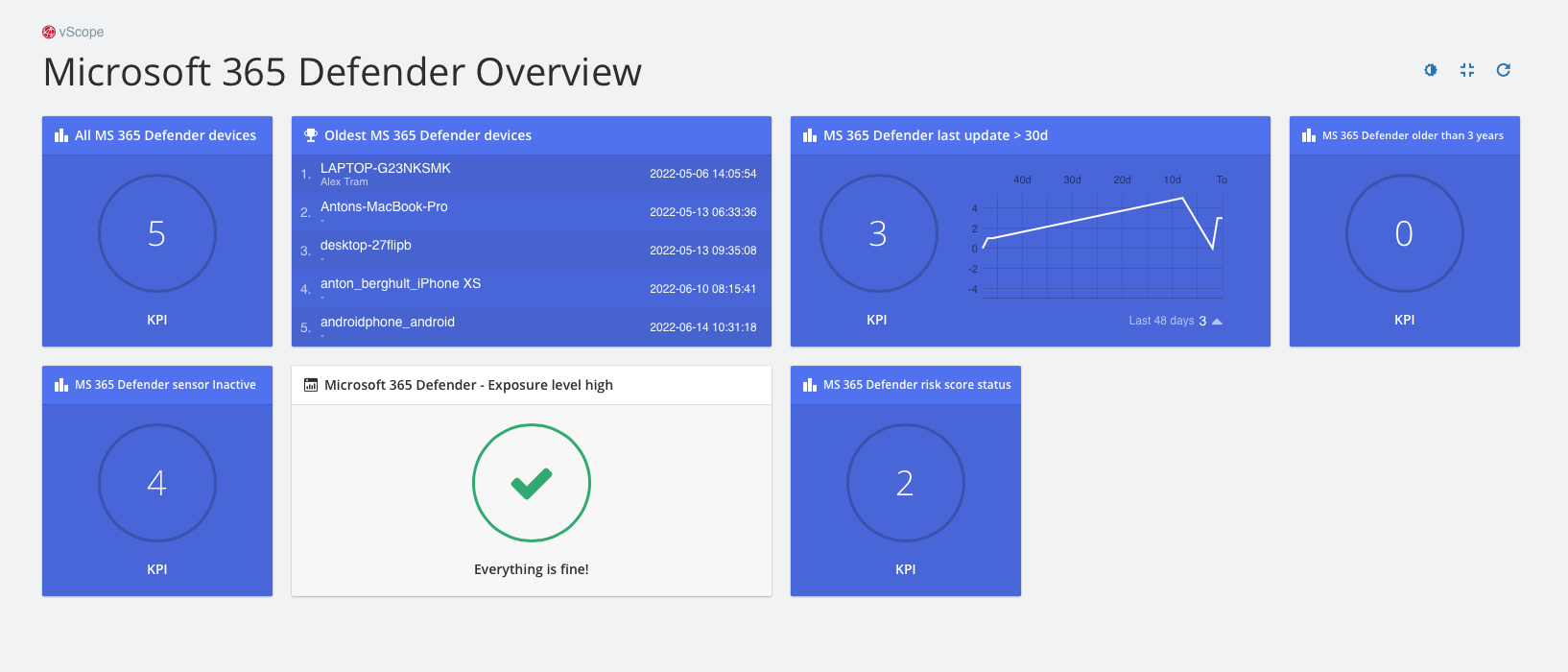 Veeam vulnerability tracker case
Veeam announced a possible vulnerability concerning the Backup & Replication application. These vulnerabilities are traced in the new tracker case Veeam Backup & Replication vulnerability.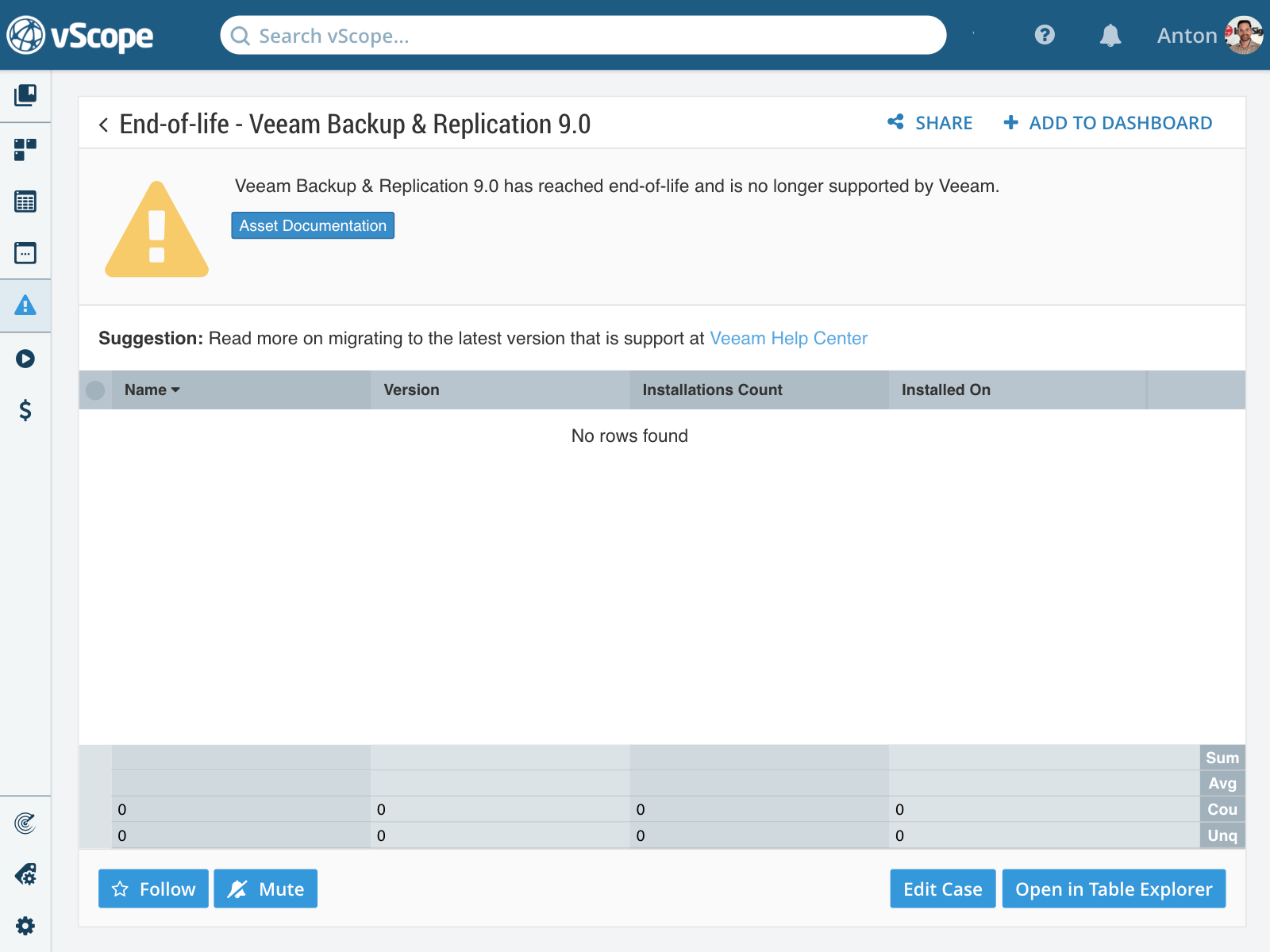 Subscribe to our Newsletter
Let us keep you posted on product updates, news, and market insights that help you build a more productive organization.