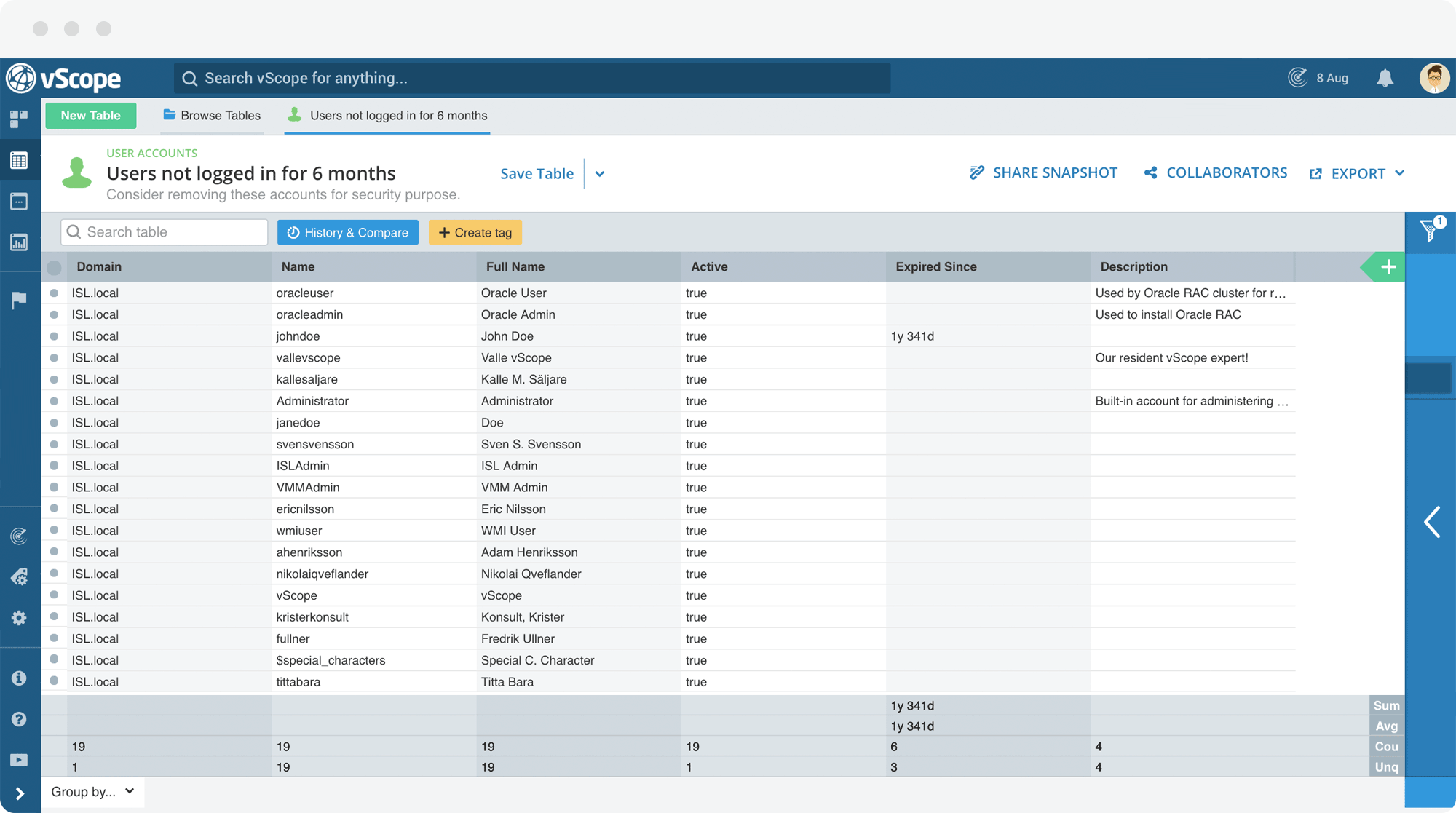 No scripting needed
vScope automatically creates the Active Directory audit for you on daily basis without you having to write manual scripts.
User-friendly
Visualize configurations, accounts and permissions in a easy-to-use UI without any prerequisites needed
Find obsolete records
Quickly list all unused GPOs, groups or inactive users to be removed.
Built-in reports
Leverage from automatic reports about group policy objects, domains, users and groups.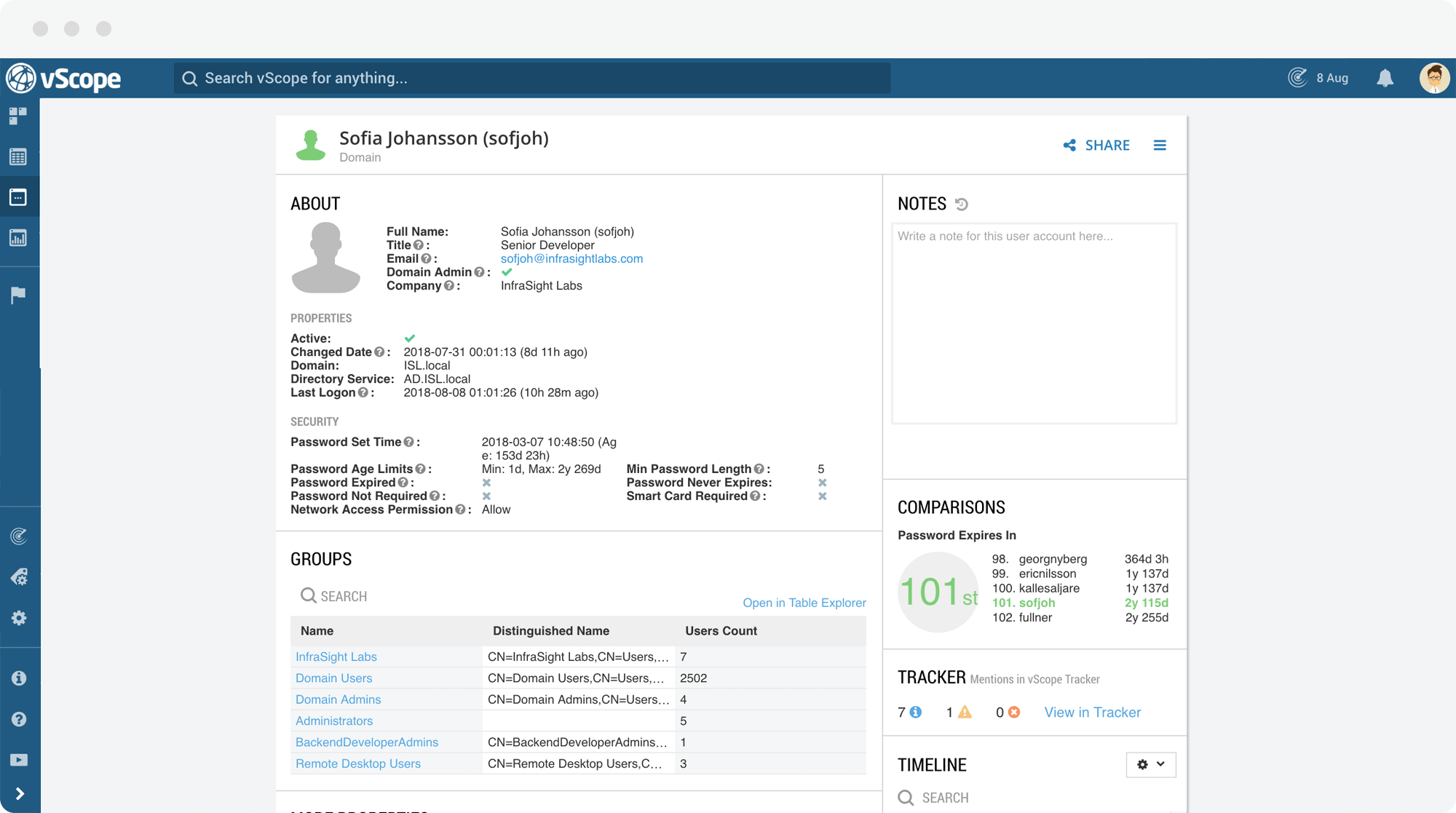 What is included?
vScope is your go-to-place for all you need to know about your Active Directory
General domain information

Group Policy Objects

Users
Groups

Relationships

Historical traceability
Use case
How to save $8000 per year using a vScope Directory audit

Track and find inactive user accounts and remove them from your license plan.