Asset types / Users & Groups
Simplify Active Directory Audit
Experience the seamless simplicity of Active Directory Audit with vScope. Subscribing to the Directory Module, allows you to automate the inventory and documentation of users, groups, and permissions, making the entire process easier and more efficient than ever before.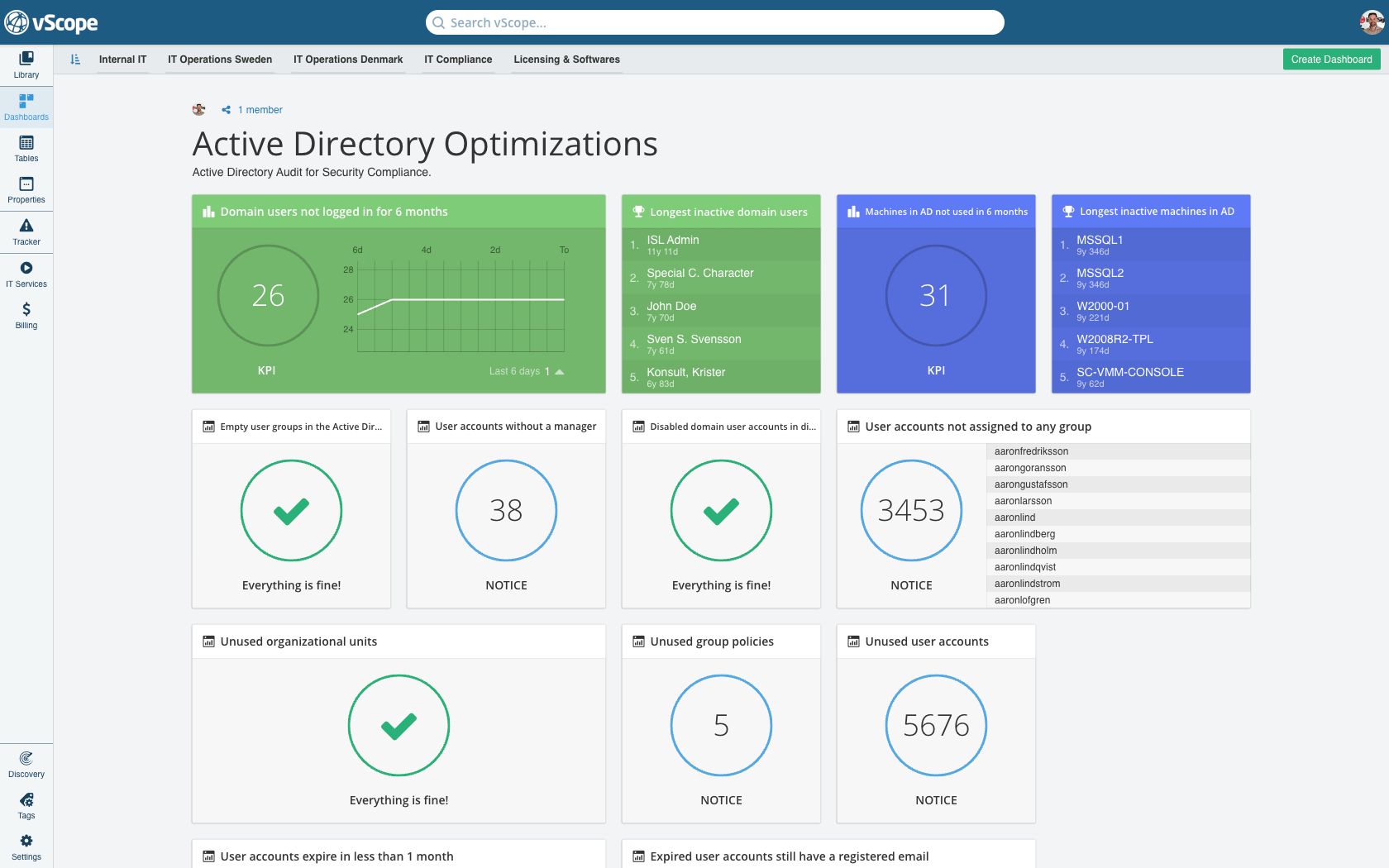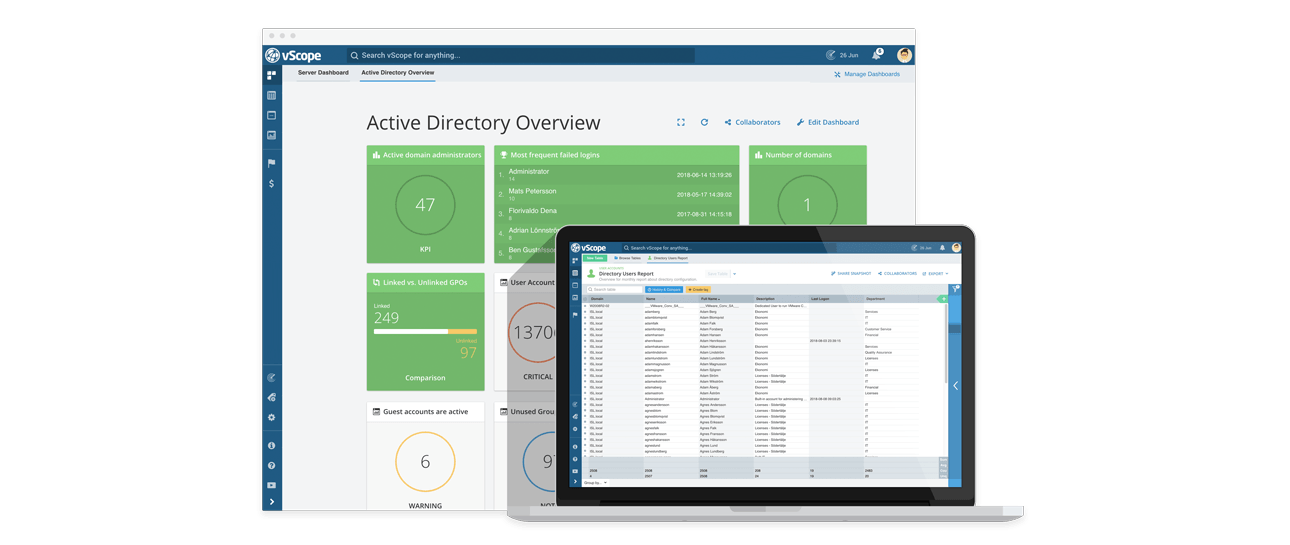 Why does Active Directory Audits Matter?
Security and Compliance: Active Directory houses essential user accounts and permissions. Regular auditing helps identify and rectify security gaps, ensuring data protection and compliance with industry regulations.

Resource Optimization: By detecting obsolete records and unneeded group policies, you can optimize your Active Directory, resulting in improved performance and lower management overhead.

Troubleshooting: In the event of issues or unauthorized access, an audit trail offers valuable insights. It helps IT teams diagnose and address problems quickly, minimizing downtime and data breaches.

Efficient Management: Streamlined Active Directory management leads to cost savings and reduced operational complexities. Automating audits with vScope saves time and resources, allowing your team to focus on strategic tasks.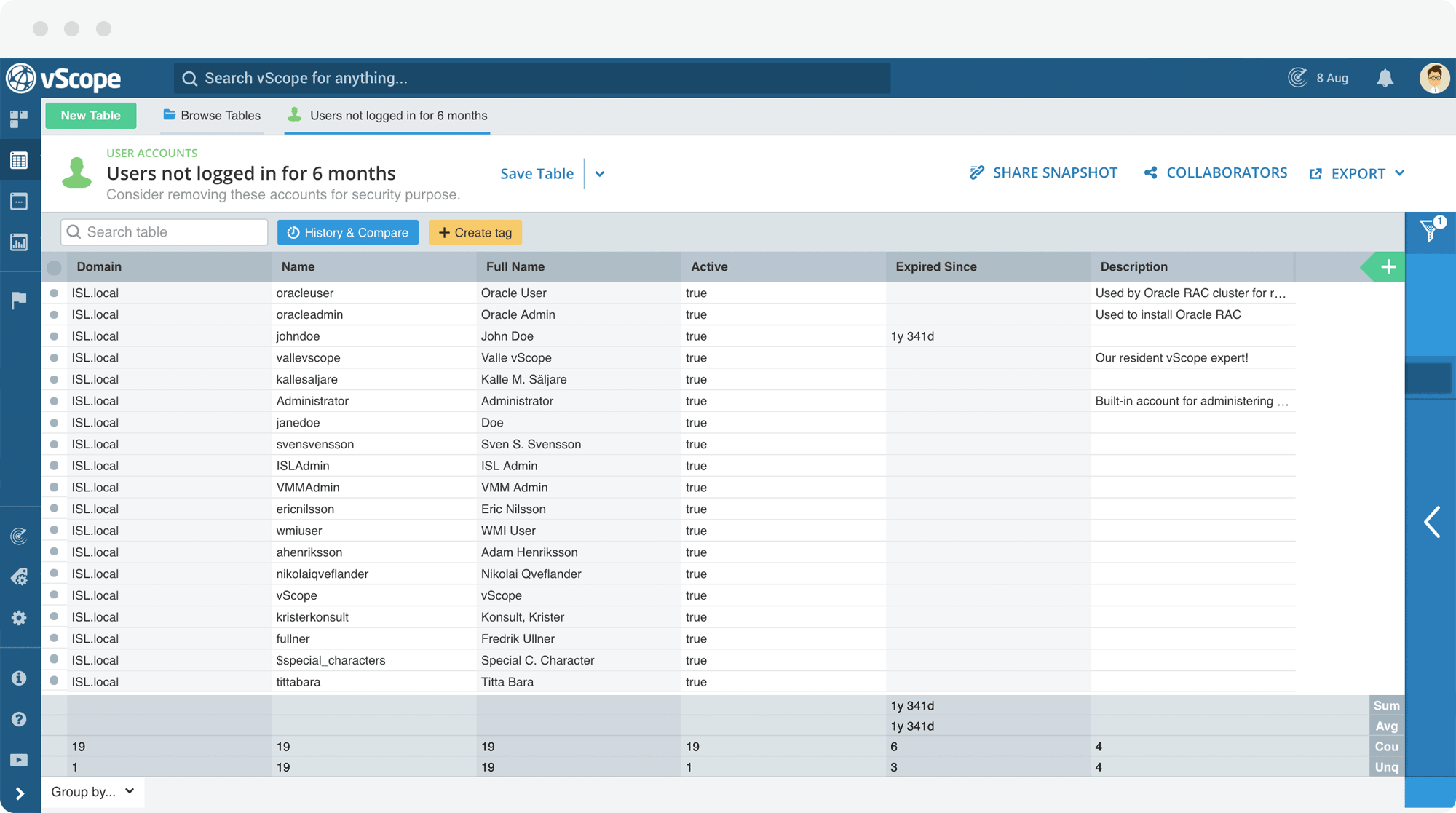 No scripting needed
vScope automatically creates the Active Directory audit for you on daily basis without you having to write manual scripts.
User-friendly
Easily visualize configurations, accounts, and permissions through our intuitive UI. No prerequisites needed; it's designed for all skill levels.
Find obsolete records
In seconds, pinpoint all unused GPOs, groups, or inactive users that can be safely removed to optimize your Active Directory.
Built-in reports
Access a wealth of built-in reports covering group policy objects, domains, users, and groups. These reports are generated automatically, giving you valuable insights at your fingertips.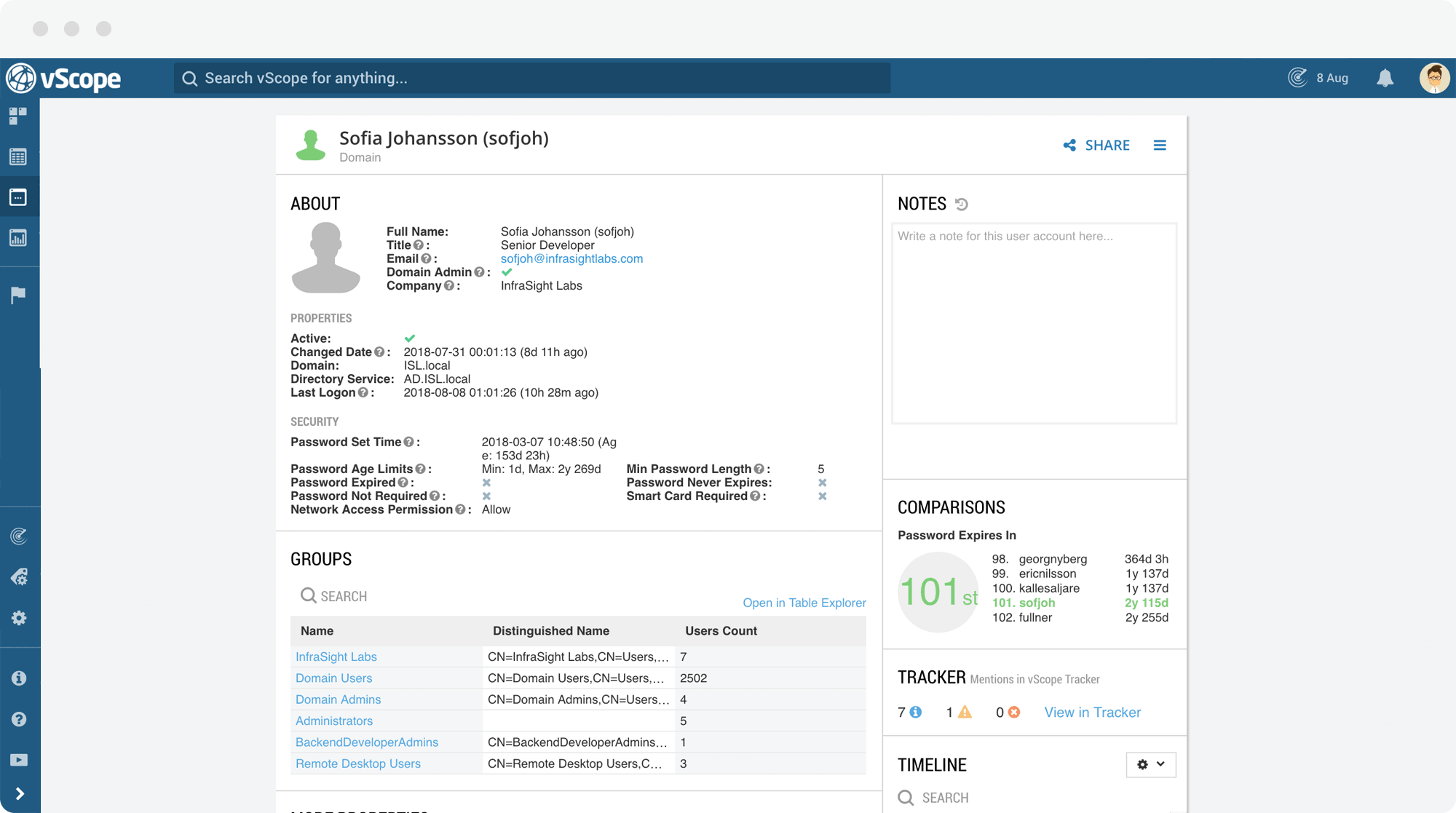 Active Directory, Microsoft Entra ID (Azure AD), Google Workspace, Adobe
Name
Full Name
Active
Expires In
Expiry Date
Add custom extensionAttributes from your Active Directory
Bad Password Count
Distinguished Name
SCCM Collection Names
Min Password Length
Group Memberships
And 50+ more
Active Directory Changes
Active Directory Documentation
Active Guies Users: Microsoft Entra ID
Group Policies: Active Directory
Group Policy Links
Users & Password Expiry
Users (Disabled): Active Directory
And 25+ more
Subscribe to our Newsletter
Let us keep you posted on product updates, news, and market insights that help you build a more productive organization.