Free up time by lowering the complexity of data backup reporting
vScope Backup goes beyond scripting and monitoring by providing a common and easy-to-use platform for IT to access accurate information about backup. On the vScope platform you will have a complete audit trail from backup job, to virtual machine, to database to storage.
vScope Backup simplifies tasks and processes by reducing hours to minutes. Instead of spending resources on data collection and analysis, IT can focus on more valuable tasks and deliver better results for the business.
BENEFITS
Correlated information about data backup
Dependency mapping
vScope Backup offers dependency mapping between technological platforms, allowing organizations to visualize information about, for instance storage and virtualization side by side with backup jobs.
Aggregation of information
Automated audits removes manual data collection, analysis and reporting to support a productive IT organizations where resources can be spent on more important matters.
Reduce costs
Consolidate information at one place to reduce administrative efforts, lower the time to resolution and forecast resource and capacity planning. This helps ensuring people having time to focus on priority activities.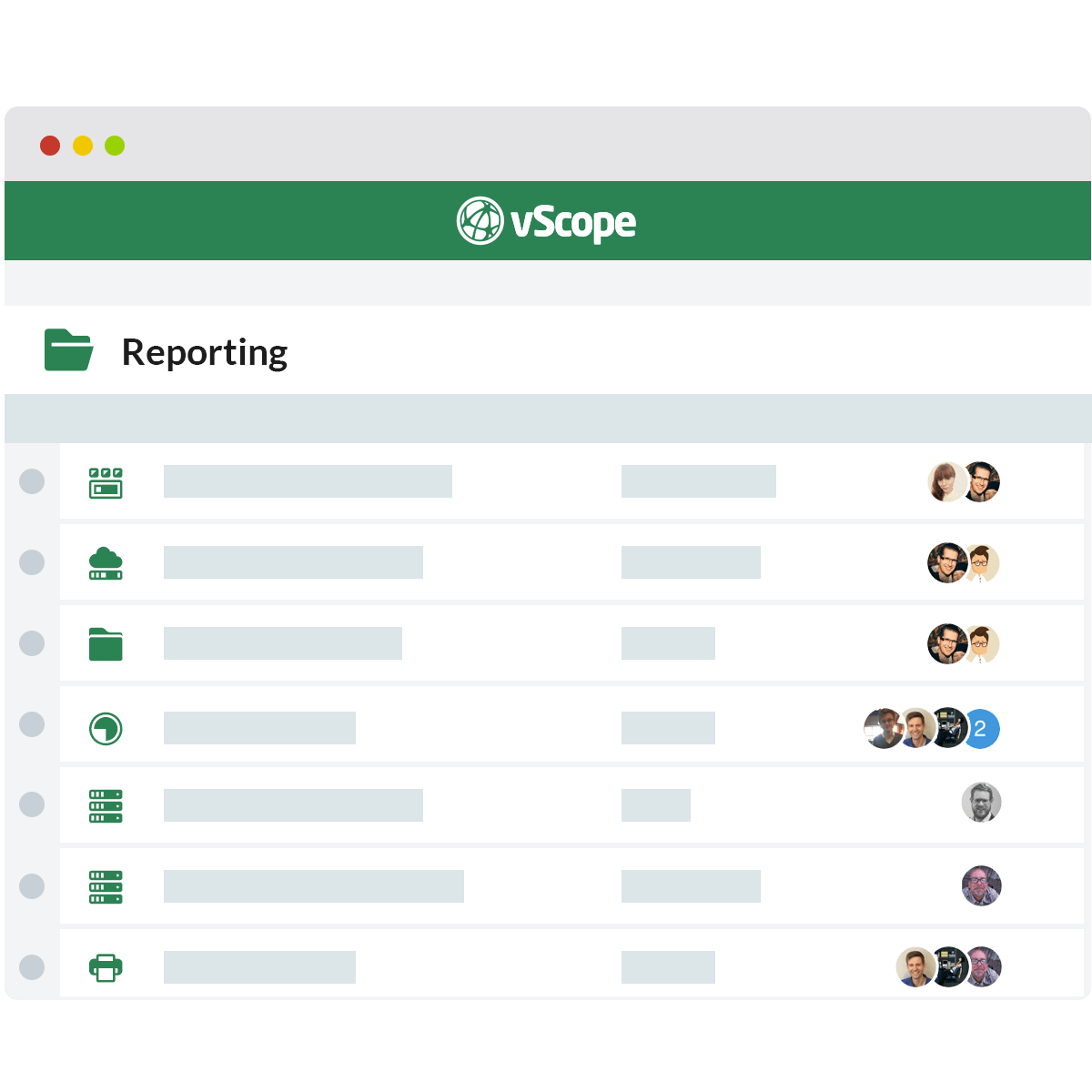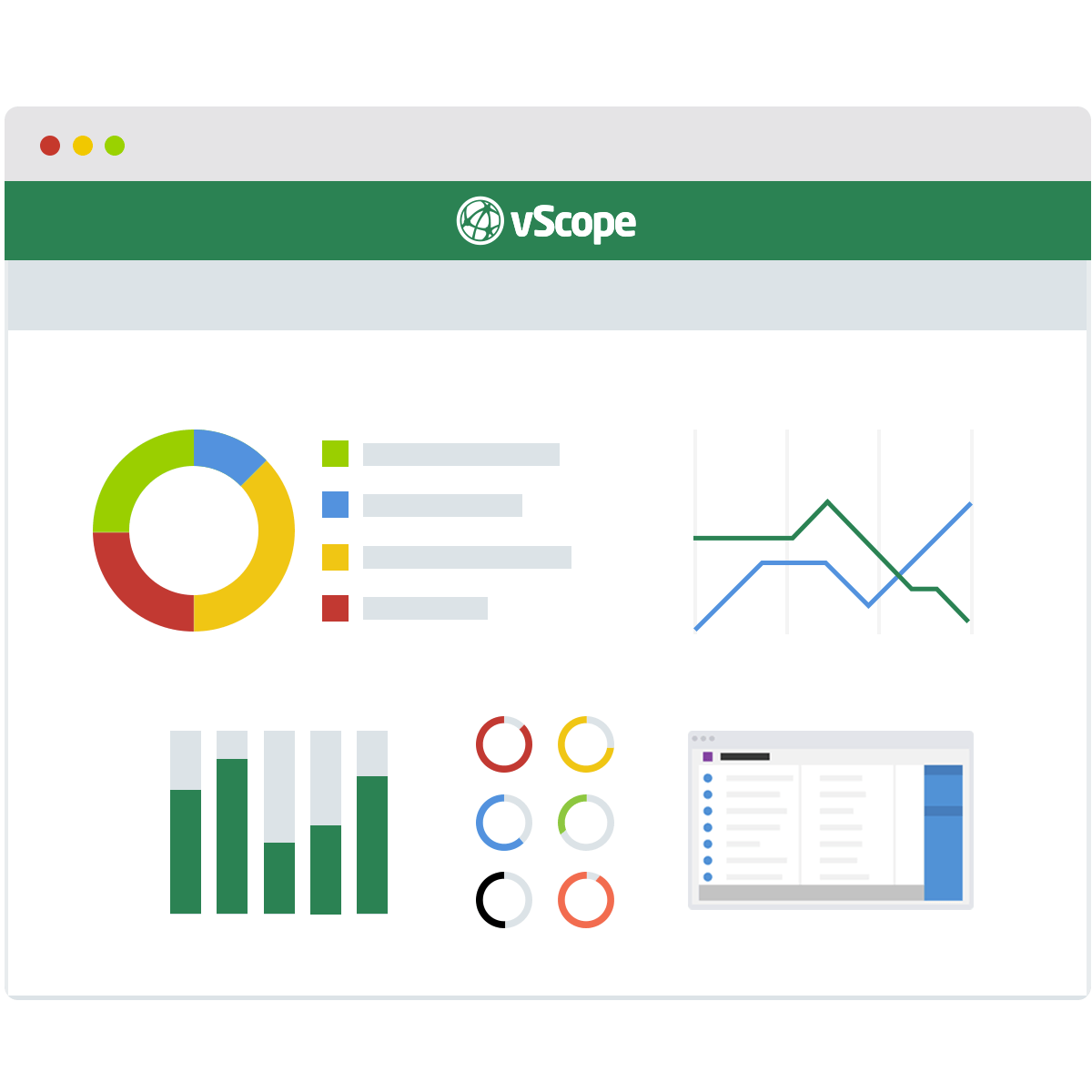 USE CASES
Make it easy to identify flaws in data backup configurations
Drill-down with the complete map
Go further than alerts about failed backup jobs and investigate VM configurations, database locations or storage information related to data backup.
Perform gap analysis and ensure data protection
Browse all backup jobs from one single view to quickly identify failed or corrupted jobs that might put your data at risk.
Distribute information to the right people
vScope Backup offers customizable reporting allowing IT to build tailored reports and dashboards to both internal or external parties.
Key Features
vScope Backup enables a variety of use cases for IT organizations.
Dependency mapping from data backup, VM, OS, database and storage

Visualize information for eg. virtualization side by side with backup information

View detailed storage data about backup jobs

Growth trends and capacity planning

Perform gap analysis between CMDB and data backup jobs
Demonstrate data protection with tailored reports

Benchmark and performance analysis

Audit and report on service levels and policy compliance

Track failed and misconfigured backup jobs

For in-house, outsourced and/or cloud IT

Benefit from an aggerated view of all data backup jobs
VMs configured for backup
Replication pools configured for backup
Total data size
Last run status
Next run
Target directory
Target directory size
Restore points count
Job type
+ 30 more tags
Veeam Backup is missing
Veeam Backup failed
Sure backup jobs failed
Optimization – High amount of restore points
Parallell processing disabled
New backup job created
Jobs not running in a long time
Jobs with restore points older than 30 days
+ 20 more cases