Beginner's Guide: Part 5 of 9
Visualize your data on a Dashboard
In Dashboards you can gather the information and insights that are important for you. A dashboard is made up of widgets which represent data values from reports in the Table Explorer.
vScope comes with a set of dashboards that are intended to help you get started right away. Find all our available dashboard and their underlying reports at Report Packs – vScope.
However, sometimes a dashboard might contain a widget that's not really relevant for you. If you want to change anything on one of our dashboards, simply create a copy of a dashboard and adjust the dashboard after your preferences as demonstrated below.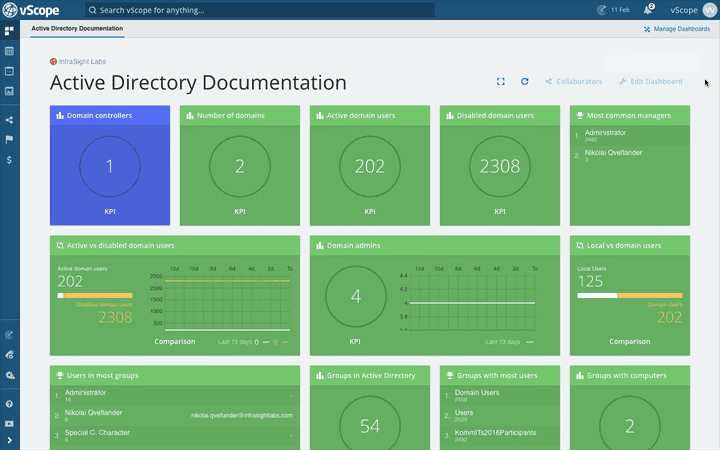 Stay updated with vScope
If you're interested in a more in-depth breakdown on how to build a dashboard, then head on over to Dashboards – vScope Support. Otherwise, continue to the next part of this introduction where you will learn how to use vScope to keep you updated on important changes in your IT environment.