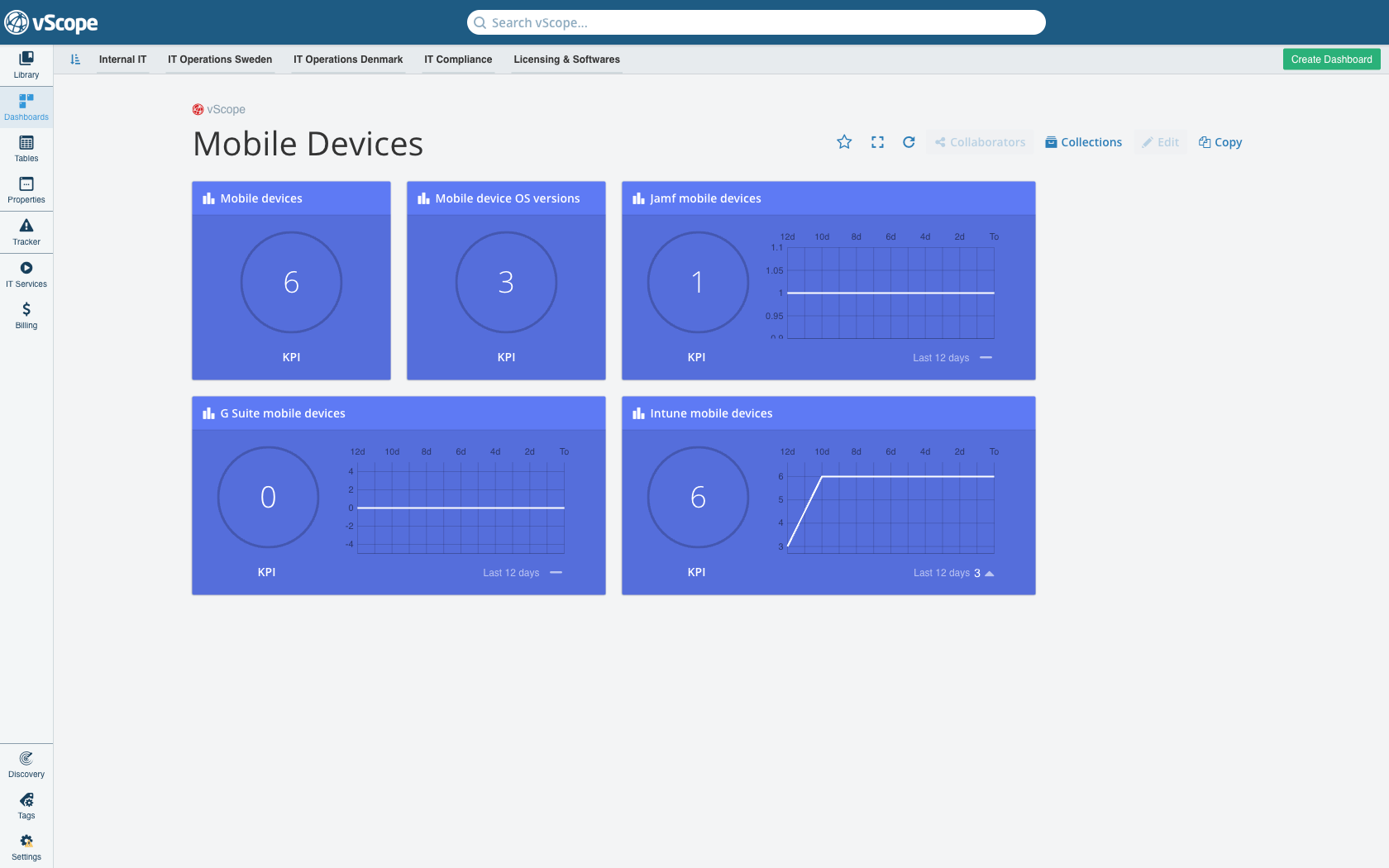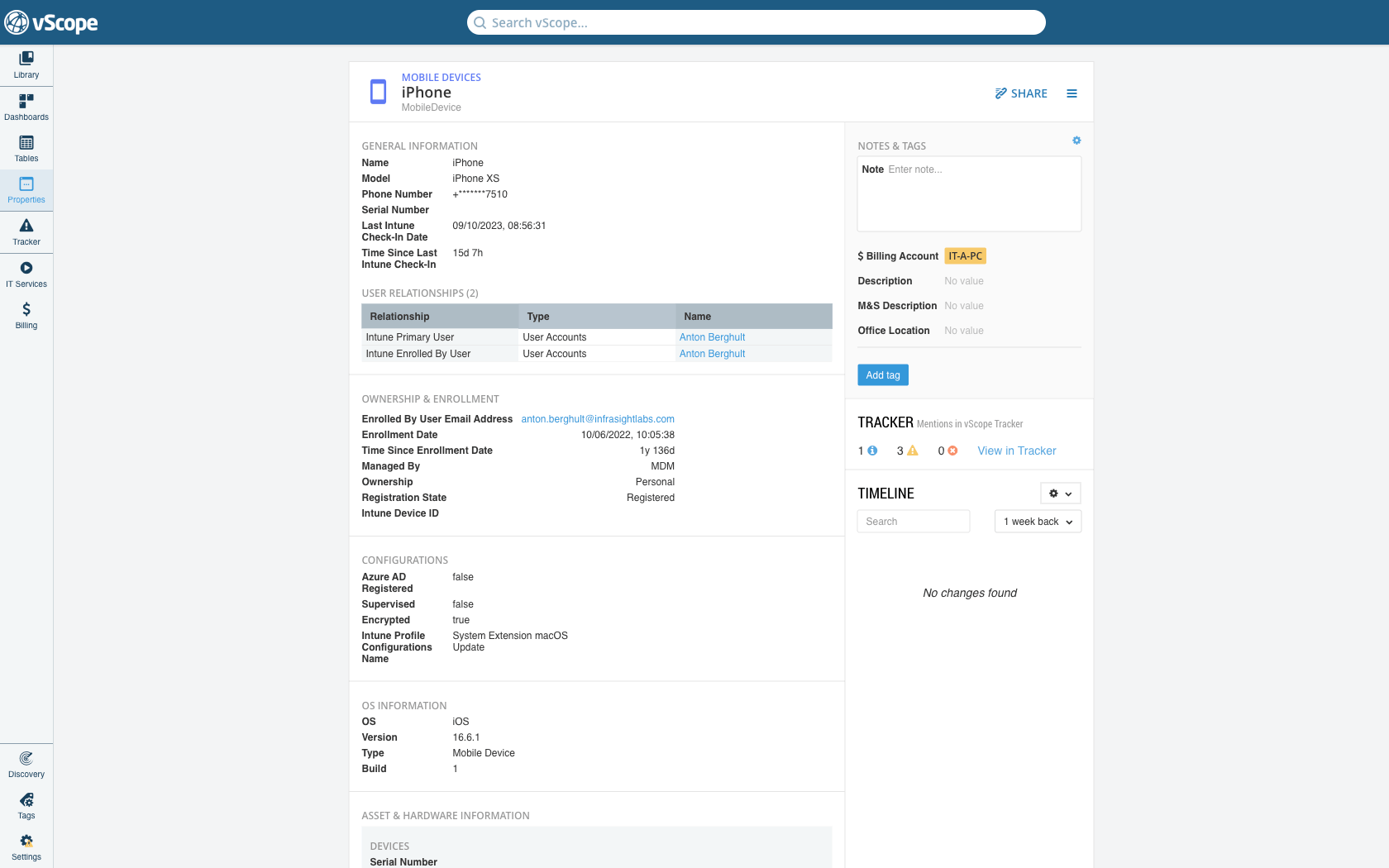 Out-of-the-box reports about Mobile Devices
Instant access to reports about assets from Azure, Jamf, Google Workspace, Endpoint central, or anywhere else you manage your mobile devices.
Drill-down on Mobile Devices
Understand relationships and dependencies between mobile device assets such as owner, primary user, enrolled by.
Find obsolete assets and save money
Quickly list misconfigured or obsolete assets to identify cost savings and lower your overall cloud spend.
Review configurations
Browse mobile device configurations across any platform in one place. Support for any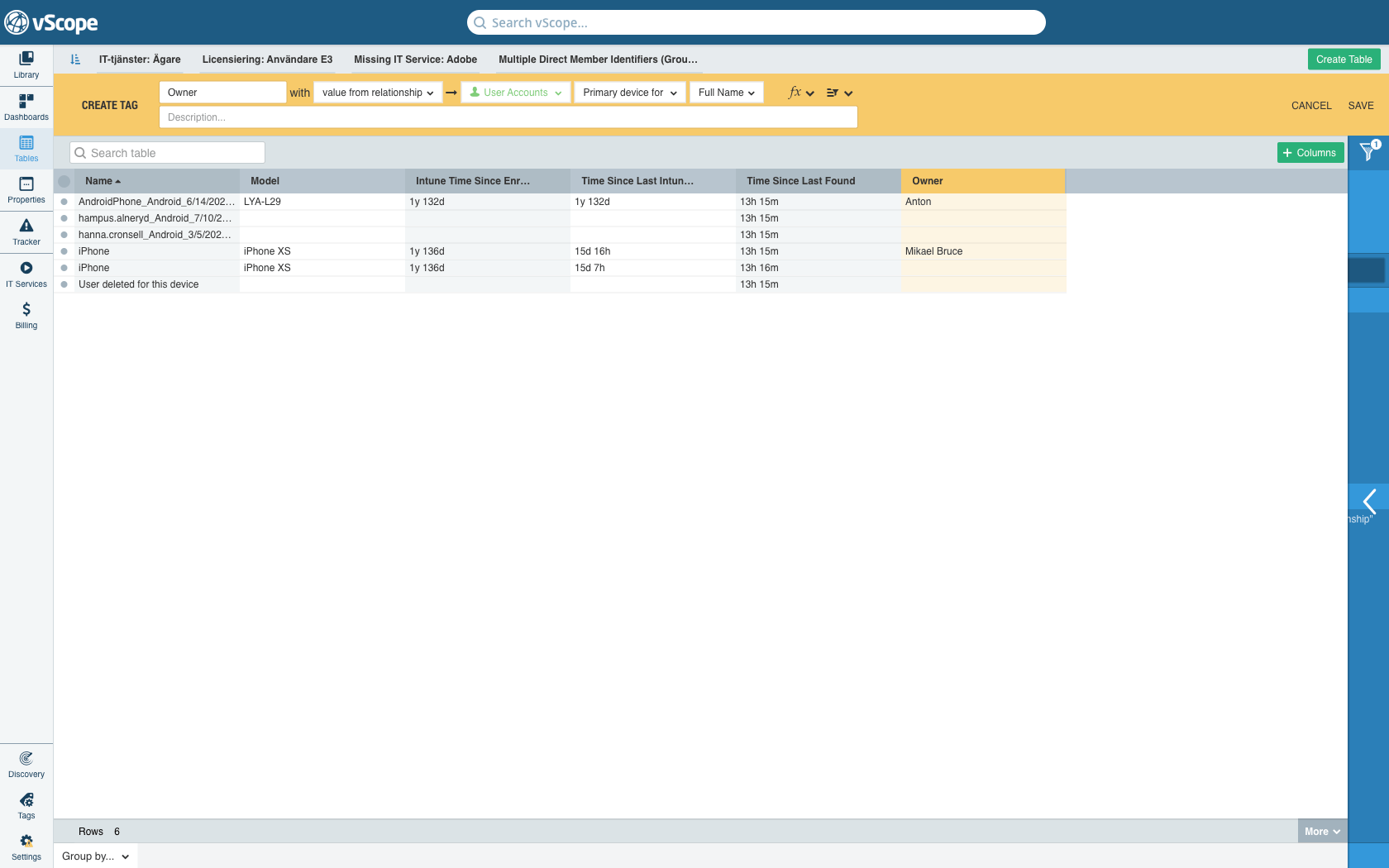 What is included?
Automatic IT inventory helps you centralize your Mobile Device documentation.
Inventory Mobile Devices from any platform or system

Supports custom categorization using tags

Trace back on any changes that occurs regarding new assets or configurations
Automatically maps dependencies between assets

Supports anything from iPads, iPhones, Android devices, displays and more…

Easy to share restricted views for improved collaborations across teams
Subscribe to our Newsletter
Let us keep you posted on product updates, news, and market insights that help you build a more productive organization.