IIS SITES MODULE
All you need to know about IIS sites
Discover everything you need to know about your IIS (Internet Information Services) sites effortlessly with vScope.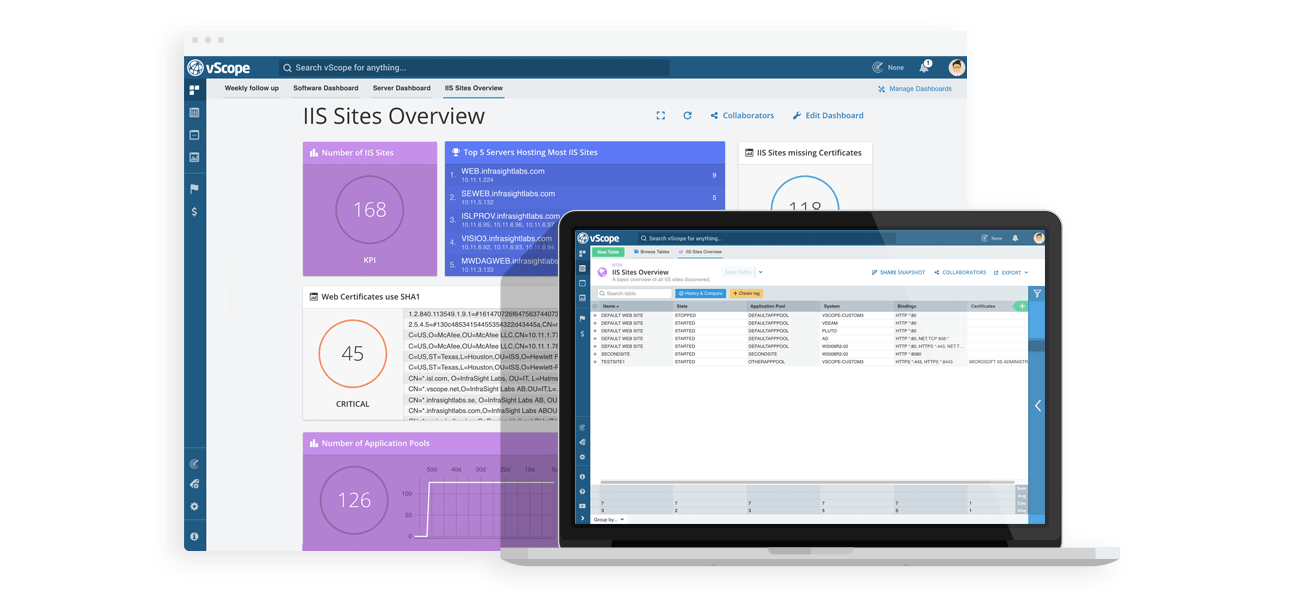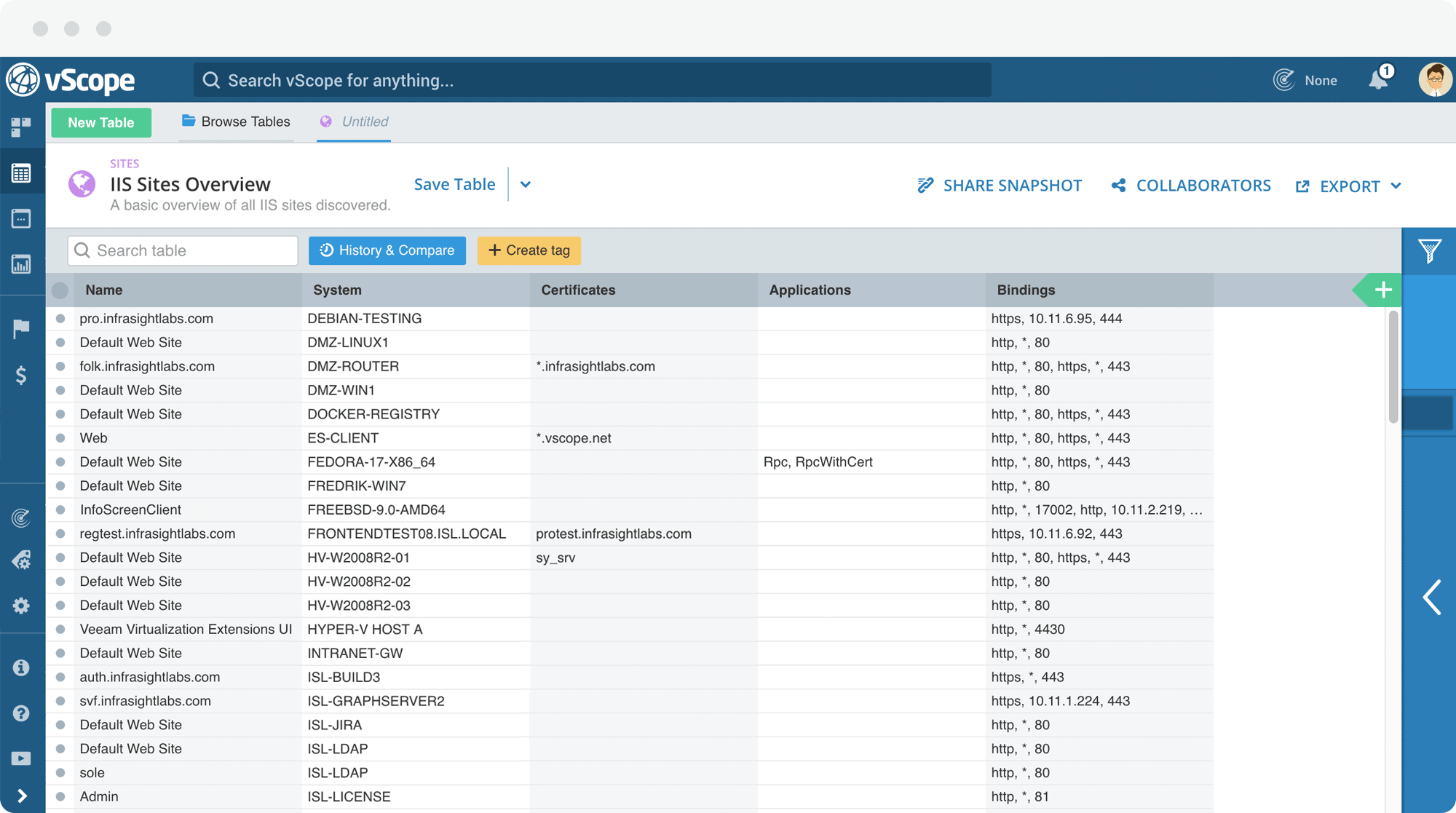 Relations
Drill down and view dependencies to systems, certificates, databases, hosts and more.
Ensure consistency
View all IIS sites' configurations side-by-side to quickly identify deviations with vScope's IIS sites documentation.
Built-in reports
Extract instant reports about your IIS sites' configurations
Troubleshooting
Track and detect changes that can cause performance issues for the end user.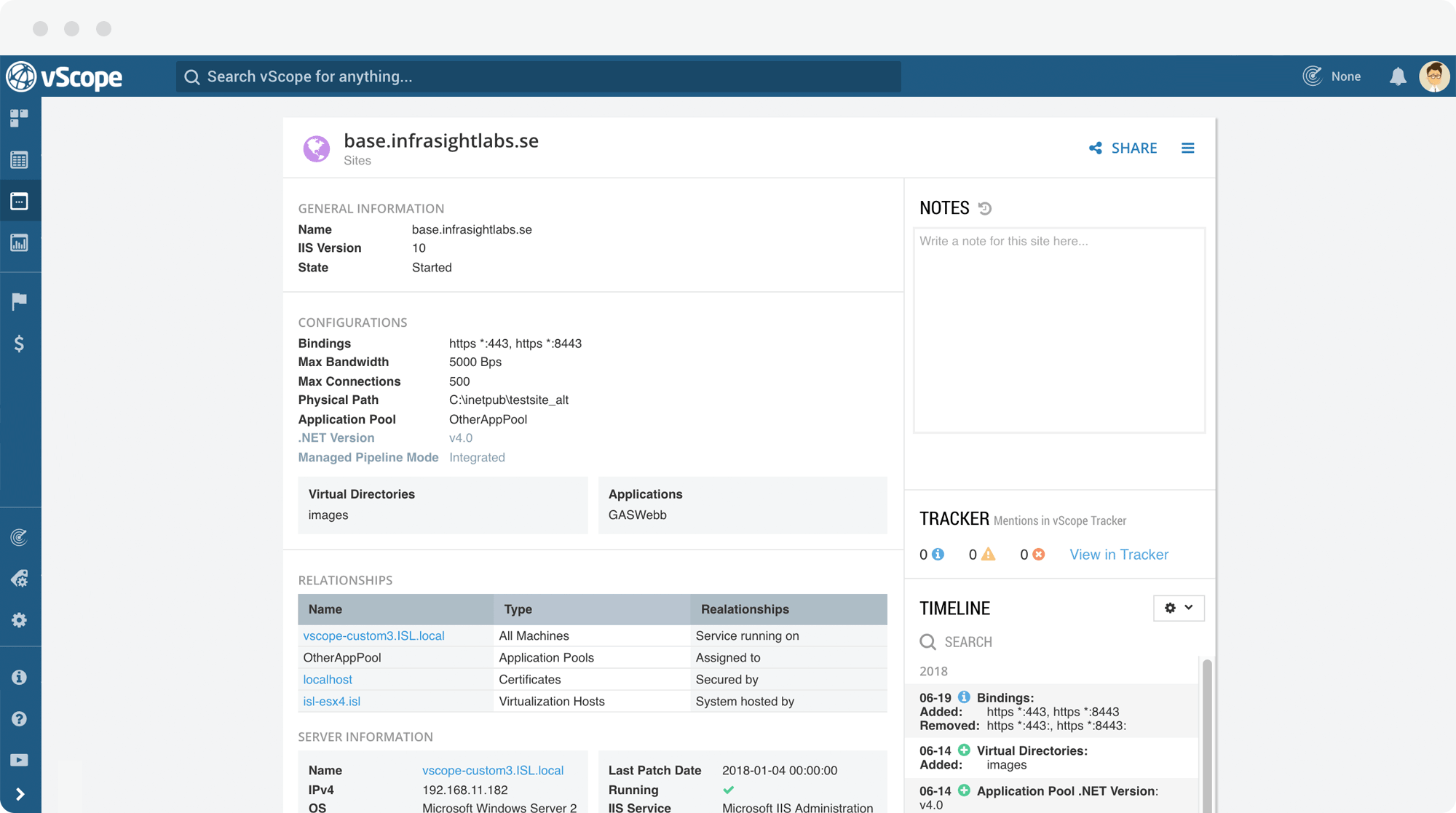 What is included?
vScope is your go-to-place for what you need to know about IIS sites
IIS Server information
Server certificates
Application pools
Web sites
Relationships
Historical traceability
Subscribe to our Newsletter
Let us keep you posted on product updates, news, and market insights that help you build a more productive organization.