[cp_slide_in id="cp_id_4e838"][/cp_slide_in]
Veeam, Veritas or CommVault?
In today's fast-paced world, customers and employees want their data available at all times and companies can't afford any downtime for mission-critical assets. But as we know, systems can crash for a number of reasons. At the same time more sophisticated forms of ransomware are emerging putting organizations at risk.
To mitigate these risks most organizations backup their data in some way or form. The global data backup and recovery market size is expected to grow from 7.13 billion in 2017 to 11.59 billion USD by 2022. However, it's very easy to get lost in the jungle of vendors offering backup options. To help, we'll be taking a closer look at the three data backup and recovery providers with substantial market shares, Veeam, CommVault and Veritas.
Features
Veeam

Veeam provides a fast, flexible and reliable recovery of virtualized applications and data. It unifies backup and replication in a single solution. The Veeam Availability suite supports entire virtual infrastructures with features such as instant file-level recovery and streamlined VM recovery, scalability, 2-in-1 backup and replication, built-in deduplication and centralized management. For more detailed information about the features in the Veeam Availability suite visit G2.
Who is it for?
Veeam works well for companies of all sizes, as they offer a wide range of features. Furthermore, Veem prides itself on being an innovator in the field, and they have a history of being first to deliver market-defining innovations, which may be the reason for their staggering growth rate.
CommVault
CommVault's Complete Backup & Recovery offers cost-effective disaster recovery on-premise, cloud and virtual environments. The platform features built-in automation, orchestration, replication, alerting, and reporting. CommVault enables customers to streamline and automate disaster recovery operations, orchestrate complex or uncommon disaster recovery scenarios, optimize costs by tailoring recovery objective

s to multiple business and application requirements, and gain more security across workloads.
In addition, the IntelliSnap feature offers support for integrating with and exploiting storage hardware platform snapshots.
Who is it for?
CommVault is known for the high level of detail it provides, but this also means a steeper learning curve. However, this makes CommVault and its solutions a good fit for mid-sized organizations and the enterprises that want a high level of detail. For information about the features in CommVault visit G2.
Veritas
Veritas offers several different solutions. One of those being the NetBackup platform which delivers unified data protection for any company with enterprise-class scale, performance, and extensive workload integrations. It's designed to protect the largest and most complex heterogeneous environments; cloud, virtual,

and physical applications across the enterprise, anywhere data resides.
NetBackup supports nearly every enterprise workload. For more details on features offered by Veritas visit G2.
Who is it for?
One of the strong suits of the NetBackup platform is the scalability, making it the obvious choice for large enterprises. Tests performed by Principled technologies, on behalf of Symantec (previous owner of NetBackup), showed that the platform truly performs well when scaled up. Matter of fact, according to Veritas, 99% of Fortune 100 companies use Veritas.
PUBLISHED 11 SEPTEMBER 2019
SOROUSH POURHADI
Helping you make the most out of vScope
Customer Satisfaction

As you might have noticed, the offerings are similar when it comes to features. With some smaller differences that are natural as they try to differentiate from one another. Let's take a closer look on what the customer and users of the different solutions think.
We'll be taking a look at reviews from Gartner Peer Insight, G2 and TrustRadius. These sites are more reliable sources as reviewers are verified, reviews are veted and vendors can't purchase ads.
Aggregated Score
 4.5 out of 5 stars on G2.com (207 reviews)
8.6 out of 10 on TrustRadius (53 reviews)
4.7 out of 5 on Gartner Peer Insights with a willingess to recommend score of 94 % amongst reviewers (739)
Pros and Cons from Reviewers

PROS
"Once Veeam is setup and configured properly, it requires little intervention. Pretty much a set it and forget it solution"
"Quick way to check health of backups and adjust schedules as needed"
User friendly GUI

CONS
Lack of training and educational material.
Occasionally backup snapshots are not removed.
Aggregated Score
4.0 out of 5 stars on G2.com (57 reviews)
8.2 out of 10 on TrustRadius  (65 reviews) 
4.5 out of 5 on Gartner Peer Insights with a willingess to recommend score of 80 % amongst reviewers (351 reviewers)
Pros and Cons from Reviewers

PROS
"Close ties to the major technology players, like NetApp, EMC and VMware to create API's making it seamless to implement new solutions"
"CommVault provides hardware array integration that is unparalleled amongst is competitors and integrates with a vast swath of hardware vendors"
"The policy setup is very granular, so you can do almost whatever you need"

CONS
"Since CommVault is such a robust solution, it can be at times difficult to set up and manage if one has not attended proper training"
"The administration console is not too intuitive, and it's hard to understand if you do not have the knowledge.
"I think that if you are scaling the backup solution or you deploy it on an enterprise (2000+ servers), you will have to consider having at least two human resources dedicated to the operation of CommVault. It is a great product but a little bit complex so you need to control a lot of stuff"
Aggregated Score
3.9 out of 5 stars on G2.com (90 reviews)
7.6 out of 10 on TrustRadius (45 reviews)
4.3 out of 5 on Gartner Peer Insights with a willingess to recommend score of 74 % amongst reviewers (367 reviews)
Pros and Cons from Reviewers

PROS
"Support is pretty good by IT standards. They were always able to quickly isolate a problem and offer a solution"
"Connectivity to major cloud service providers."
"The client can perform self restore from the server"

CONS
"Their user interface could be updated as the user interface has been around for a long time."
"Advanced features are a challenge to configure."
That was a very quick rundown of the three largest data backup providers and their solutions. I have added som links below that can be of use if your are intrested in diving further in the subject.
For the readers that end up choosing Veeam, I'm happy to announce that we've released new content related to Veeam in vScope. Head on over and read more about the Veeam Job Management Pack and how i can help you and your organization.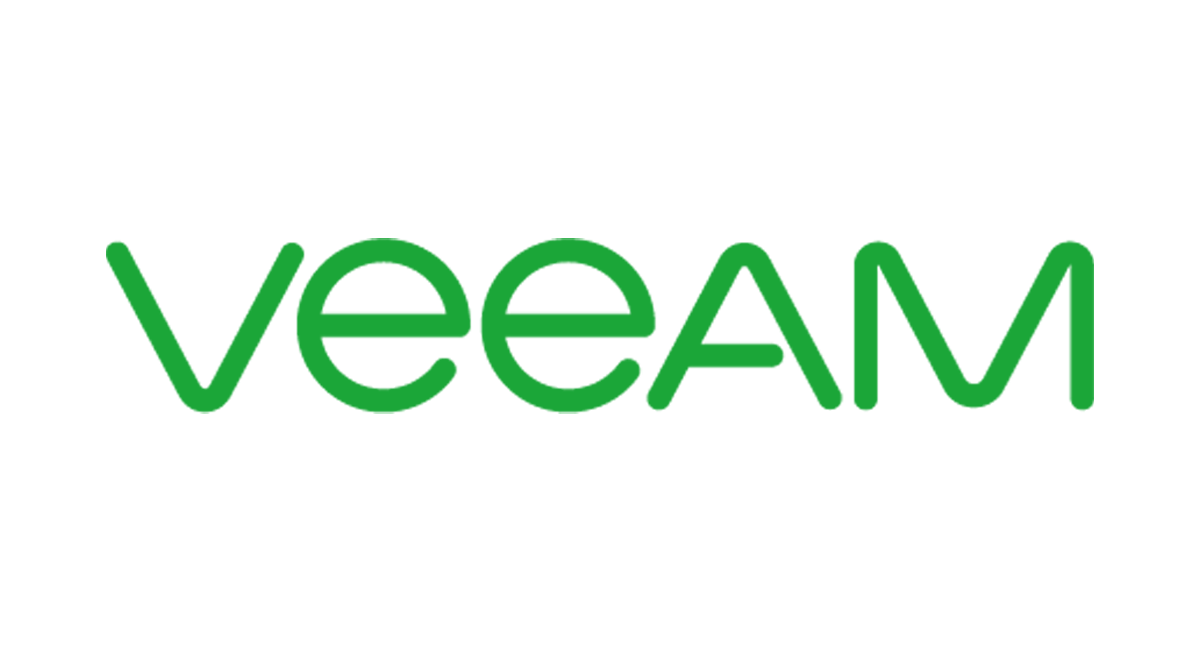 vScope's Veeam Job Management Pack
The pack tracks the most essential Veeam jobs, finds potential job failures and provides insights on possible improvements.
Featuring
Track all Veeam jobs on the entire network
Ready-to-go reports that let's you follow job progress and results.
Analysis that helps you detect potential issues affecting your overall availability.