Adobe Licensing Guide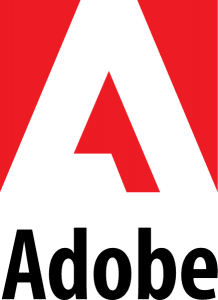 Adobe offers a whole myriad of different products and solutions for businesses both small and large that all require a license to run. In this article we will be breaking down and explaining the basics of Adobe licensing.  We'll also be sharing some tips and tricks on how you can make Adobe licensing easier with the help of vScope.
Nowadays Adobe is essential in many fields as it's often the preferred software provider for many graphic designers, photographers and creatives all around the world. Many companies rely on Adobe's products to function on a day to day basis. Therefore companies have no choice but to cough up the relatively high licensing costs that comes with their products. However, Adobe also facilitates ways for companies to save money, by giving discounts on product bundles and volume purchases.
Suites & Bundles – Adobe Licensing Guide
One of these bundles is the complete Creative Cloud license, with its content pictured below. For 79 $/month you can get over 20 creative apps, such as Illustrator, Photoshop, Premier and much more. Compare this to the 33 $/month Adobe otherwise charges for a single license, and you start to realize the benefit of their bundles.
Even though your employees might not need all the 20 apps it can still save your organization money if you are planing on purchase 3 or more applications, which a lot of organizations usually end up doing. So don't just go for the cheapest option, think of the functions you will be needing both now and in the near future before you decide to purchase a license.  To read more about the different offers available visit Adobes site.

SOROUSH POURHADI
Helping you make the most out of vScope
Background – Perpetual vs Subscription-based Licensing
Now before we get this Adobe licensing guide started and dive into the different volume purchasing programs available, it's important to know that Adobe offers two different types of licenses for some products. So lets quickly get familar with these types and their differences.
Perpetual License
A perpetual software license basically allows the buyer to use a program indefinitely after a single payment. Adobe only offers perpetual licenses for some desktop applications and therefore these licenses are tied to a single device. These licenses only permit the user to run the version that they are licensed for. But if one is interested in upgrading then its possible to do so with a perpetual upgrade license.
Moreover, these licenses don't include technical support from Adobe but that can be purchased as an add on. However lately,  perpetual software license are becoming more rare as subscription-based licensing is increasing in popularity. Perpetual licenses can be bought under Adobe's Cumulative Licensing Program (CLP) and Transactional Licensing Program (TLP).
Subscription-based License
A subscription-based license is slightly different. Customers subscribe to Adobe's services for a specific period of time for a predetermined price. Subscribers commit to the service on a monthly or annual basis and continuously get the latest updates and releases, without needing to purchase any upgrade rights. Each subscription-based license is tied to a unique user and not device.
The switch to subscription-based licensing arrived as Adobe moved most of their products to the cloud, where subscription-based licensing made more sense from a business standpoint. Subscription-based licenses can be bought under Adobe's Value Incentive Plan (VIP) and Enterprise Term Licensing Agreements (ETLA).
Adobe's Volume Licensing Programs
Teams & enterprises interested in purchasing multiple licenses can do so under a set of different licensing programs that reduce costs and provide additional benefits. However the terms and products offered under these plans can differ quite a lot because of the different license types available.
Value Incentive Plan (VIP)
Those interested in subscription-based licensing for any of the products in the picture below can choose the VIP program that provides organizations with budget predictability, lower upfront cost, and volume discounts while still leaving room for growth.

Under this program, there are no license minimums. However, once you have committed to a certain amount of license you must pay for the committed volume for the rest of the term. If an organization buys 10+ licenses they become a VIP select member and receive discounts on future purchases during the agreement's term.  Affiliates and subsidiaries of the VIP Select member can then take advantage of the discount aswell. The agreement is renewed annually, but VIP select members have the option of signing a 3-year agreement with a predetermined annual price, great for budget predictability. With all these benefits it's easy to see how this program suits a lot of different companies.
Enterprise Term Licensing Agreement (ETLA)
Subscription-based licenses can also be purchased under the ETLA program, which is similar to the VIP program. The available products are almost the same but the agreement terms of the ETLA are a little less standardized. You might be wondering why? Well, the intended customers for the ETLA program are large enterprises that usually commit to agreements that are very lucrative for Adobe. Thats why Adobe wants to leave room for negotiations so that they have a better chance of reeling in the deal.  Under this program, you also get budget predictability, with a set price for each annual payment under the license term that run for 3 years. For more on the ETLA read Adobes summary or contact an Authorized Adobe Reseller.

Adobe Cumulative Licensing Program (CLP)
As previously mentioned Adobe also offers perpetual licenses for some programs. One of these is the CLP which is a two-year membership. Under the CLP the initial license order can be provided with a discount, depending on the amount of license bought. The discounts are derived from a point system with tiers where each purchase gives you a certain amount of points. The discount can also be used for additional purchases made during the two-year membership and additional purchases also gives you points that contribute to improving your discount level even further.
Plus just like the VIP program, large organizations can share their discount with their affiliates and subsidiaries globally.
Transactional Licensing Program (TLP)
Lastly, we have the TLP for those who value simplicity and want to keep software administration at a minimum. The TLP allows you to purchase a larger volume of licenses at once without a minimum order size, agreement term or a contract needing to be signed. Buyers receive points for every eligible license bought which is then translated to a discount level. The more one buys, the more one saves on the entire order.
But the most sought after benefit of the TLP is that all licenses arrive with the same single serial number per product. This makes deployment much easier on a company-wide scale. So if you just want to buy, set and forget, the choice is obvious! For more information, you can read Adobes datasheet on TLP.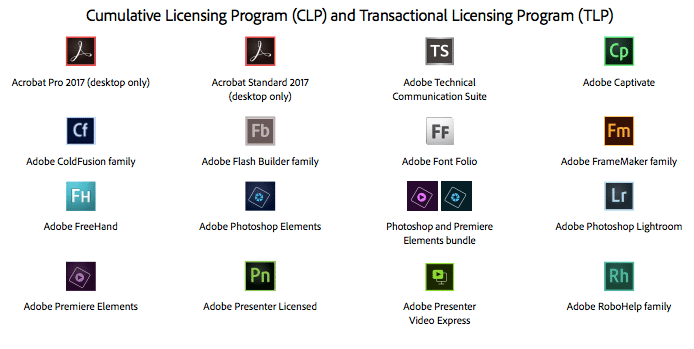 Managing Adobe Licenses with vScope
For the deployment and management of Adobe licenses one can use Adobe's Admin Console or Licensing Website.  However, pirated software installed by a user within your organization will not show up on these platforms. With vScope you can easily find all the installations on your network, even the ones that shouldn't be there! This lets you take action at once to make sure your organization is compliant. For those who want to work more proactive there are also a couple new tracker cases that you can follow. They will notify you if there has been a change in the number of licensed Adobe installations.
Furthermore, your Adobe installations are gathered in one place alongside the rest of your data. With vScope, data from different sources can be combined into one single report. Not only does this decrease the time you spend tabbing between programs, but it also lets you see patterns which otherwise would be hard to notice.
Other types of data can also be added to enrich prepacked content such as the "Adobe Creative Cloud Installations". Interested in seeing the MAC and IPv4 addresses of a device with a certain Creative Cloud installation? Well, a handful of clicks and you have two brand new columns showing you just that. Much easier and faster than scripting and compiling information in excel sheets!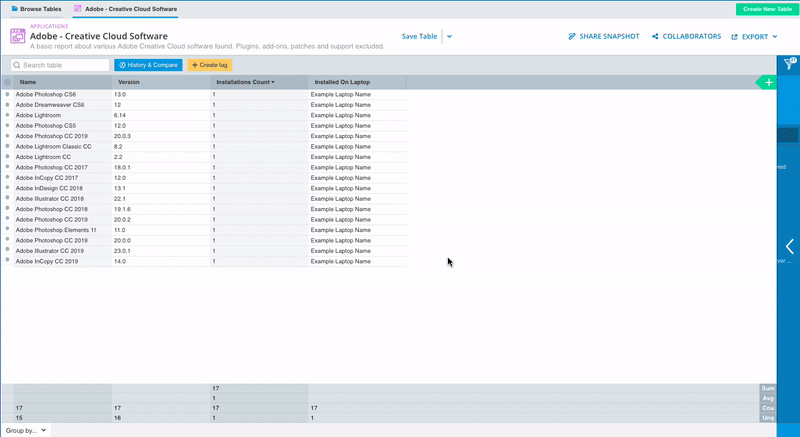 The Adobe licensing pack in vScope also comes along with a new dashboard. The different segments of the dashboard gives you a more complex overall view of your license usage. So what are you waiting for? Head over to our trial page to get started right away!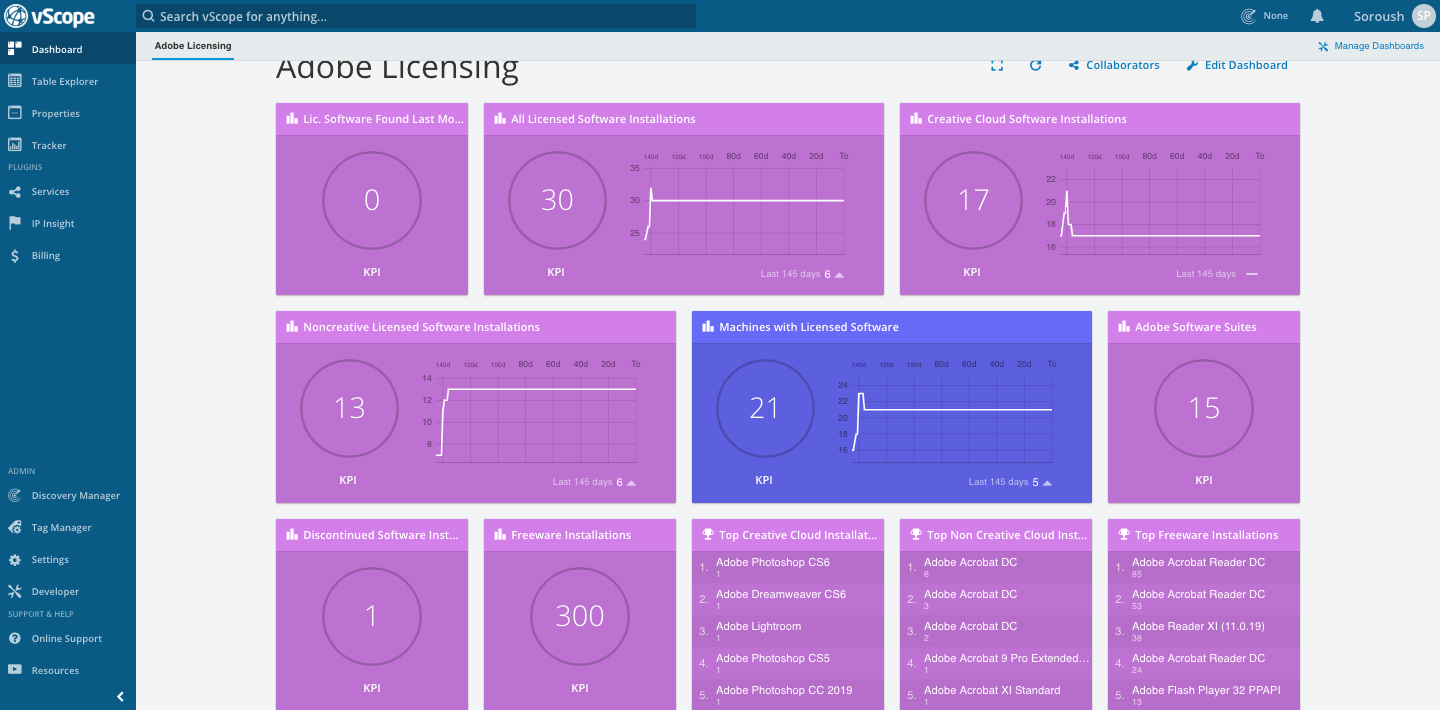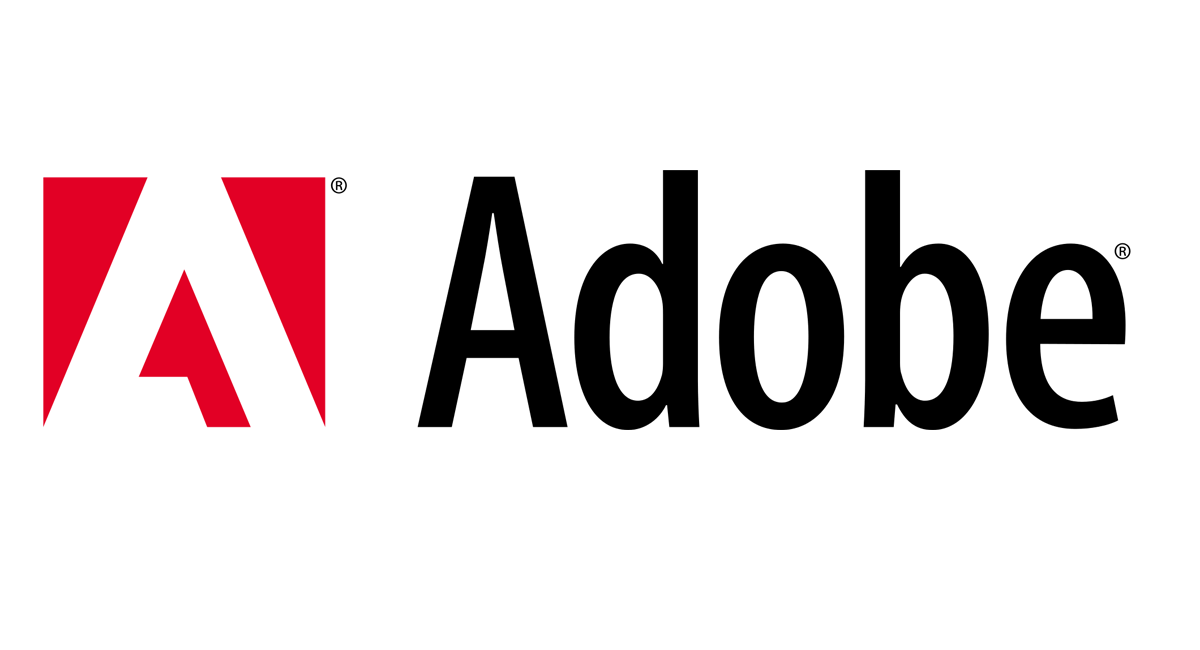 vScope's Adobe Licensing Pack
The Adobe Licensing Pack continuously runs analysis on your Adobe licenses usage – so you don't have to.
Featuring
Ready-to-go reports and analysis of the Adobe Software Suite
Automatically find all new licensed Adobe software
Find both free and licensed software from Adobe
Analysis for cost-savings and license optimizations