A
single source of truth

for your IT environment
IT Asset Management based on powerful inventory. Easy to access for everyone.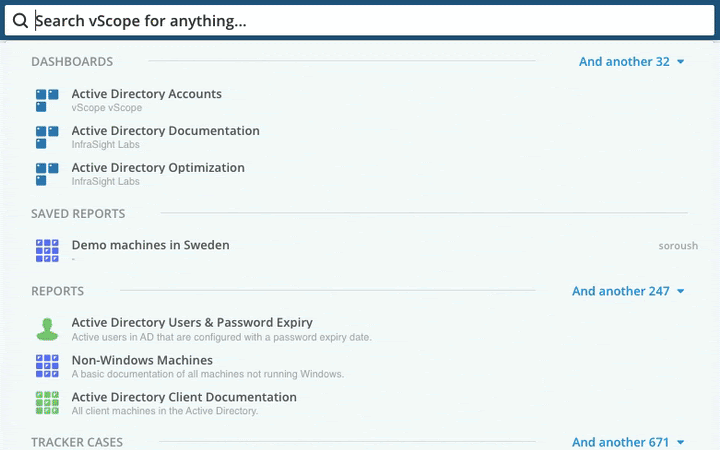 Search your IT environment
Explore and discover anything in your IT environment with a simple search.
Bundled ITAM reports
vScope automatically generates reports, alerts, and dashboards on a daily basis.
History
Track changes and follow developments over time.
Tagging
Tag IT assets based on rules or add own notes for easy classification.
(1)
Connect
Connect vScope to any data source in your IT environment. Network discovery is also an option.
(2)
Collect
vScope automatically inventories data sources and discovers IT assets on your network.
(3)
Relationships
Assets and data across data sources are automatically linked by vScope.
(4)
Explore
Track, discover, and explore your IT environment. Reports, insights, and dashboards are easily shared with anyone in your organization.
30+ Integrations & Connectors
vScope automatically inventories information from data sources and devices on the network.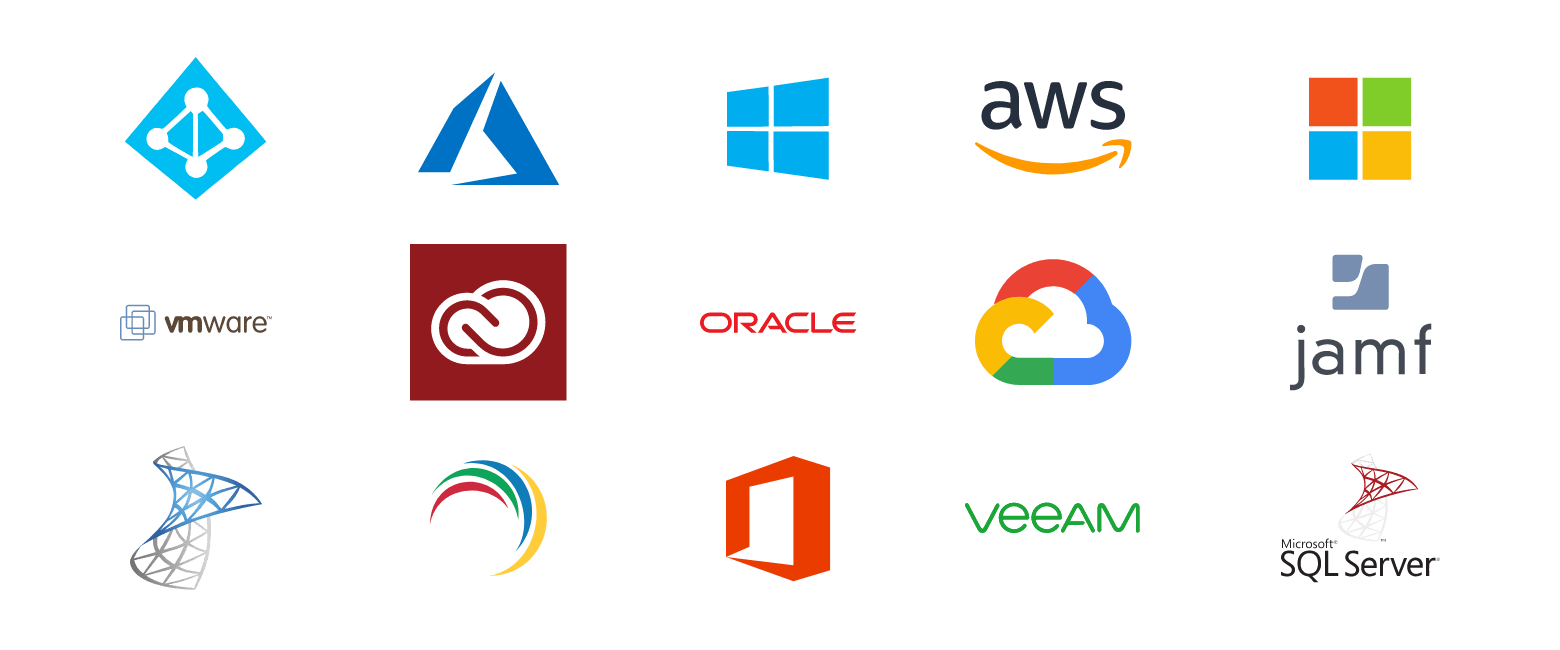 In good company
An award-winning product and an amazing team to ensure your success
– Follow up on billing statements, license assignments, laptop documentation, versions of antivirus… There are countless reports that I might need for whatever reason.
A. OLSSON, GLOBAL IT DIRECTORY OF INFRASTRUCTURE THULE GROUP