SIGMA IT CONSULTING
More efficient invoicing routines
Accessible information for everyone

Liberates hours monthly

More accurate invoicing

Improved reports for customers
Making information accessible to anyone
With more than 1,000 employees, Sigma IT Consulting is one of the largest IT services companies in Sweden. They offer consulting services, managed services and hosting. As a company with IT as their core business, an efficient and robust IT infrastructure without bottlenecks is of utmost importance.
Technical obstacles in the way of information
Outdated spreadsheets, having to ask colleagues for information and manual time-consuming tasks are common in many IT departments. The information is often also impossible to get access to for a non-technician, since the tools often are very technical and requires administrator permissions and you don't want to spread those administrator permissions too broadly among users. This is not needed with vScope, which has been developed to collect all data from your IT and make it readily accessible to anyone in one place. This is something Sigma IT Consulting has found very useful in their different services.
Service Delivery Managers (SDM) within hosting are more customer oriented and need continuous updates about news and changes about their customer's IT. Especially at the end of the month when invoicing data gets compiled. However, the information the SDM's require are behind closed doors in technical systems they don't have access to. So they have to ask a technician for a report.
Gets answers in seconds
At Sigma ITC, vScope is used as a common platform for technicians, SDM's or other stakeholders in IT to quickly receive information.
Bo Ekstrand, Project Manager at Sigma IT Consulting says:
– Every time someone needed information prior to implementing vScope, it created a lot of unnecessary noise in the organization, as we always had to involve multiple coworkers. Now, with vScope, everyone can access that data themselves in seconds, making us more efficient and saving plenty of time.
– Everything we need to know is always updated in vScope and it's easy to find for anyone, no matter their technical capabilities. We no longer need certain tools and we don't have to write and maintain scripts and perform other time-consuming tasks to access the data we need. In a very simple way, we get a complete overview and control of our entire infrastructure. enklare sätt total koll och kontroll på hela vår IT.
"It makes us more efficient and saves us a lot of time"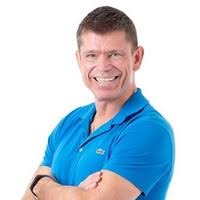 BO
Project Manager, Sigma
Automated billing routines
When billing clients, it's even more important to have an overview and control over the IT infrastructure for a company with IT as its core business. How many machines or accounts shall I invoice? How much disk? How much RAM? Collecting this information is often a manual and time-consuming task and with several risks for errors. Through the automated inventory in vScope, Sigma have made this information collection routine much more efficient.
Bo Ekstrand again:
– We are saving many hours each month by not having to manually compile this information. vScope makes it automatically for us and also increases the precision in our billing.
vScope generates a total overview and control of the entire infrastructure. Sigma is using this as a business intelligence system to acquire new customers and to increase business with existing clients.
Bo Ekstrand says:
– vScope generates the businesslike material we were previously lacking. Now we can proactively offer optimizations and improvements with better precision as we know exactly how our clients' environments look like and what resources there are, creating a win-win situation for both of us.
Do you want to know more?
Enter the form below and we'll be in touch!